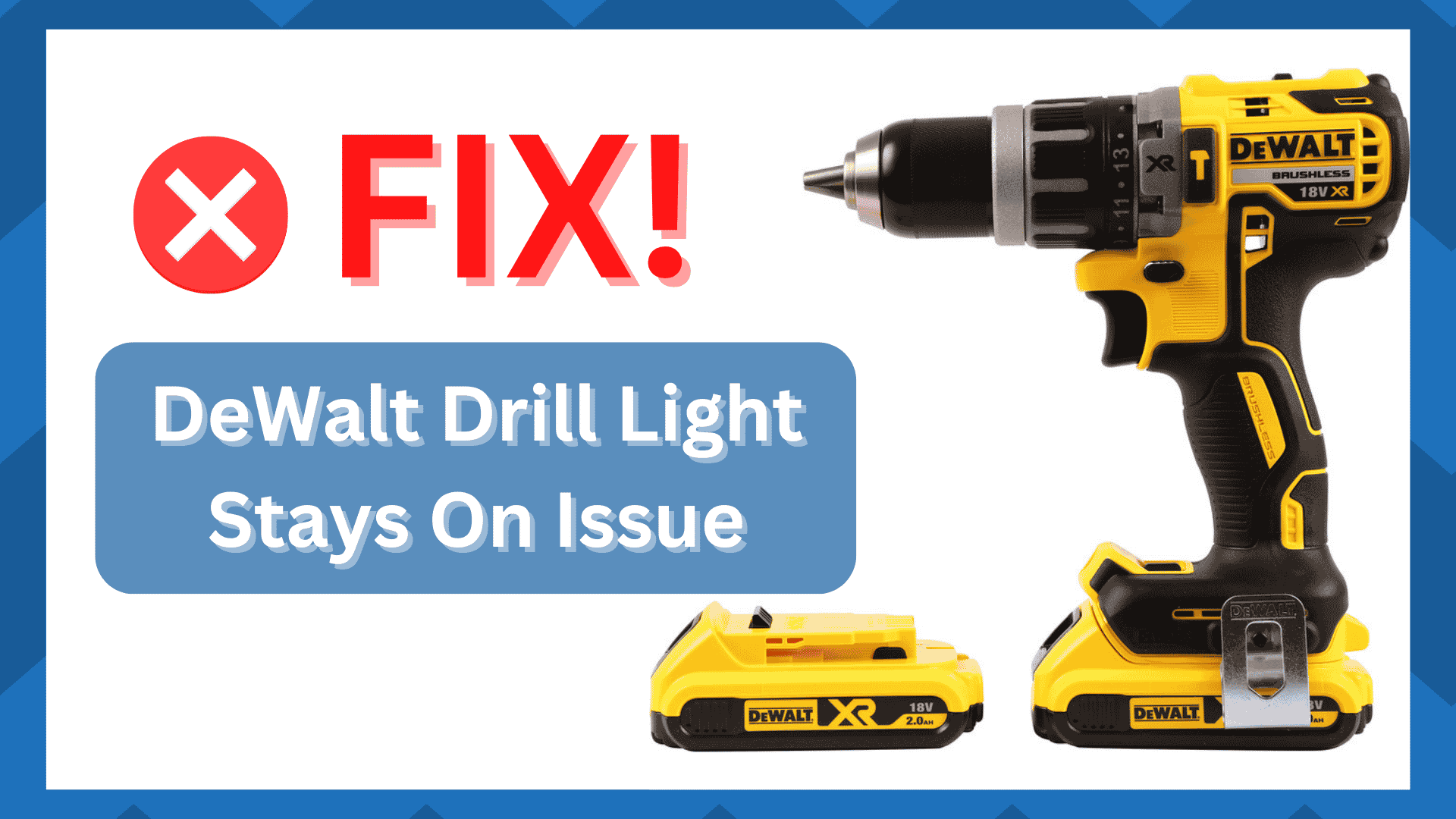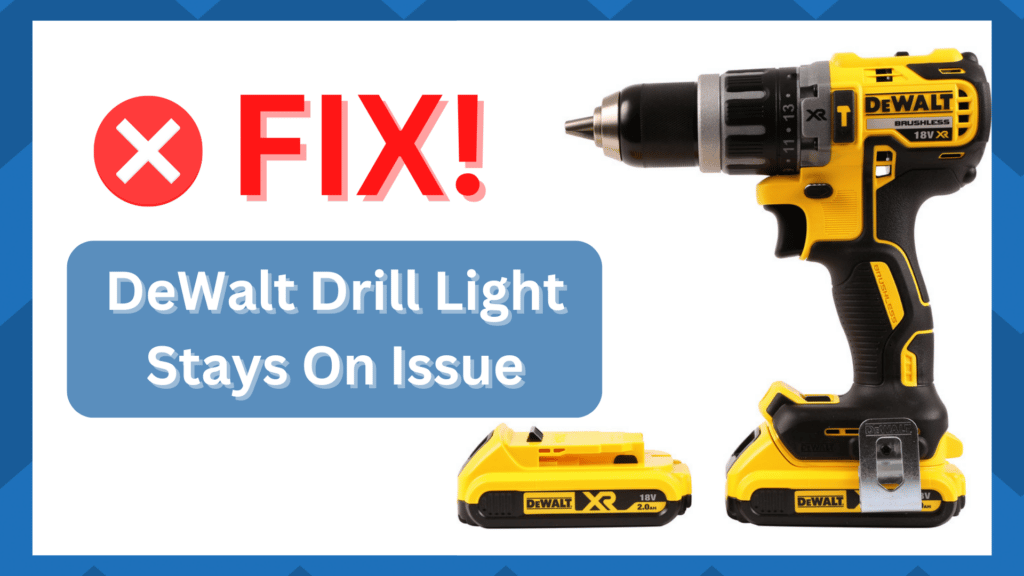 DeWalt is a famous tools manufacturing company in the U.S. They are known for providing quality tools that are used in DIY, manufacturing, and on-site work.
Not only are these tools highly durable, but they also give great performance, making them ideal for every situation.
Drills are one of the many tools that DeWalt provides to its customers. Even though, in normal circumstances, these drills work exceptionally well.
However, we have been hearing various complaints about them. One of the most common ones includes that the DeWalt drill LED light stays on.
This gets quite annoying for certain users and may even confuse some beginners.
How to Fix DeWalt Drill Light Stays On?
Fortunately, this issue can be resolved by applying a few troubleshooting steps.
So, in case you want to learn more about how you can fix this, then we recommend you keep on reading!
Defective Batteries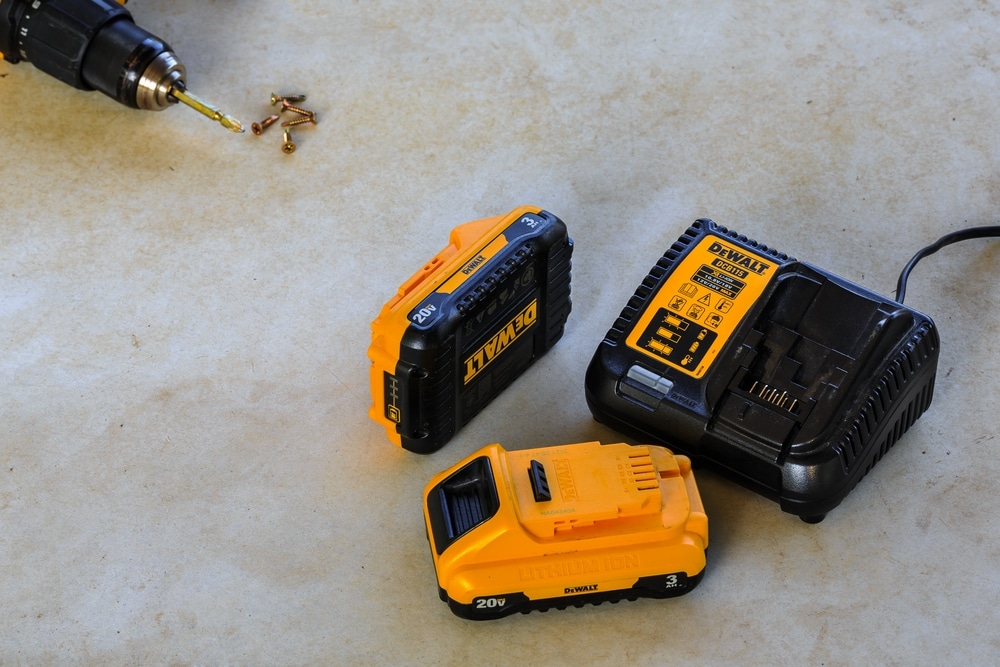 Most users who were facing the issue have reported that the only way of turning the lights off was to remove the batteries and insert them again.
If the same thing is happening with your case, then the first thing you need to check is the batteries.
The reason why the light remains turned on may be because of defective batteries. If that is so, then you will have to replace the batteries.
You can use a voltmeter in order to get your battery's readings and learn whether your batteries are working or not.
Shorted Trigger Switch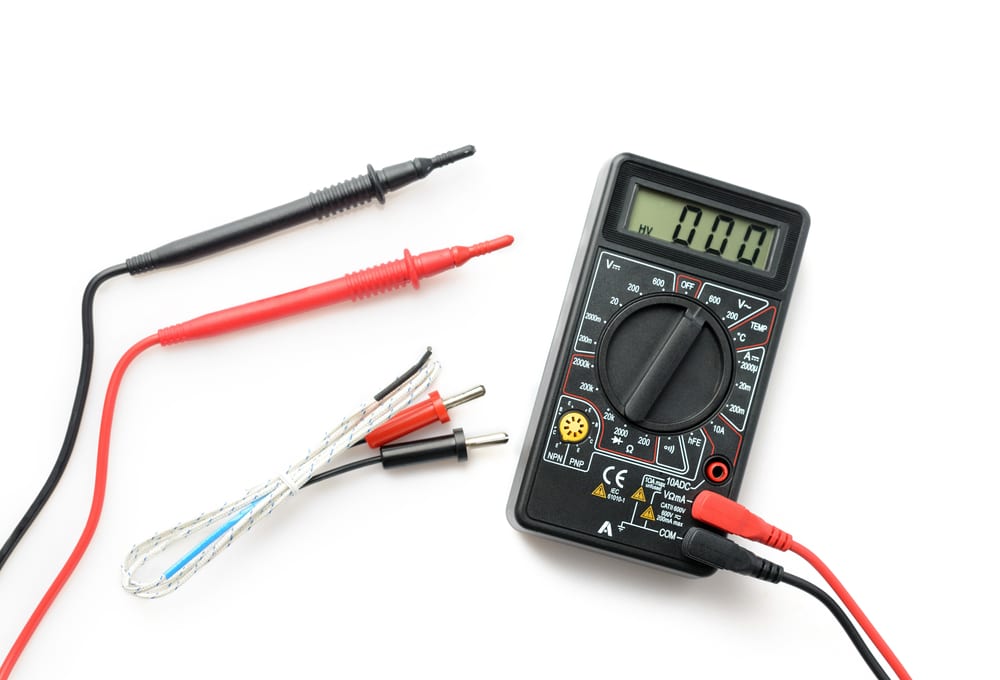 Apart from the battery, one other thing that you can check if you note the LED lights do not turn off is the trigger switch.
Just like we have mentioned before, you can use a voltmeter which can help you get a better idea of what could possibly have gone wrong.
If your voltmeter is able to get a reading from your battery, then it is most likely that your trigger switch has shorted out.
Luckily, you can easily get it checked and replaced if that really is the case.
Try Tapping The Shaft
Sometimes, the fix is as simple as tapping the main shaft with a mallet.
There is a good chance that you hit the DeWalt unit on a hard object and created this problem with the light not going off.
So, if the indicator is not cycling off, then just tap the shaft with a mallet.
There is no debate that the conditions around the workshop can get a bit demanding. You won't always have the best control over your units.
So, if the unit did get damaged, then you shout and try your luck with a soft mallet.
Here you don't need to use a hard hammer or any other solid object. Instead, you need to test your luck with a fiber mallet at best.
Depending on the damage, a few taps should do the trick. From there, you can adjust the response from the DeWalt system.
If the issue is not fixed, then you will be sure that the damage is more than minor. So, the next step is to check the wiring and the condition of the light indicator.
Check For Loose Wiring
Loose wiring will also relate to the same condition, and you need to check for corroded connection points and loose joints after taking off the cover.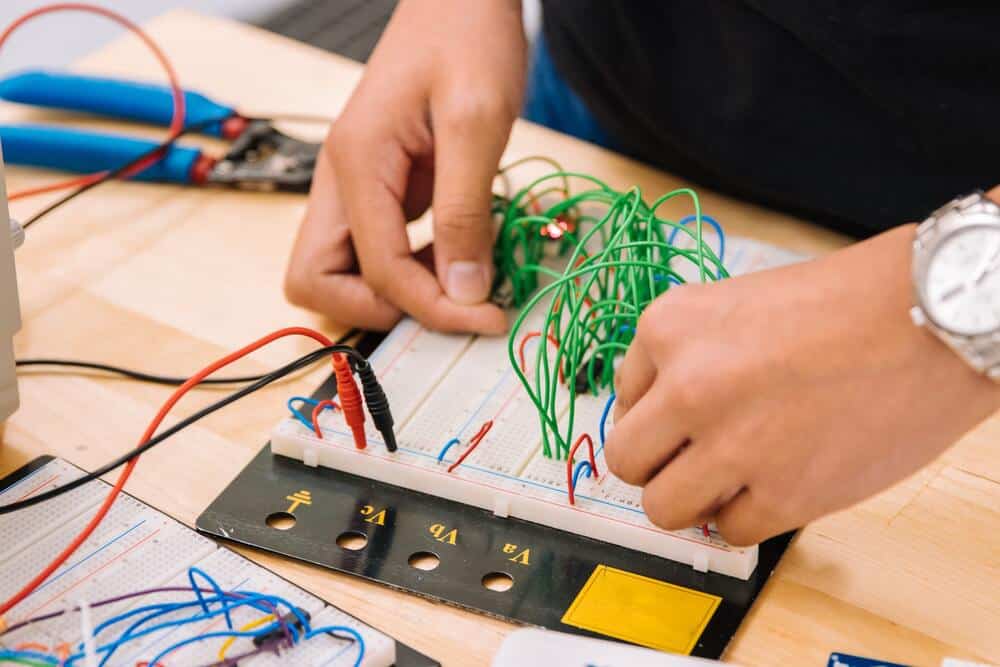 It will only take a few minutes to inspect the unit after removing the top panel.
If you're not sure about how to disassemble the system to access the wiring cluster, go through the manual.
It will contain relevant information for your specific unit, and you can adjust the positioning of the wiring cluster to avoid this issue in the future.
Just make sure to secure the joints properly and remove all dust and corrosion from the system. That should be enough to cycle the light off when the trigger is not pressed.
So, keep that in mind if you're struggling with the light staying on your DeWalt unit.
Your Unit Might Be Defective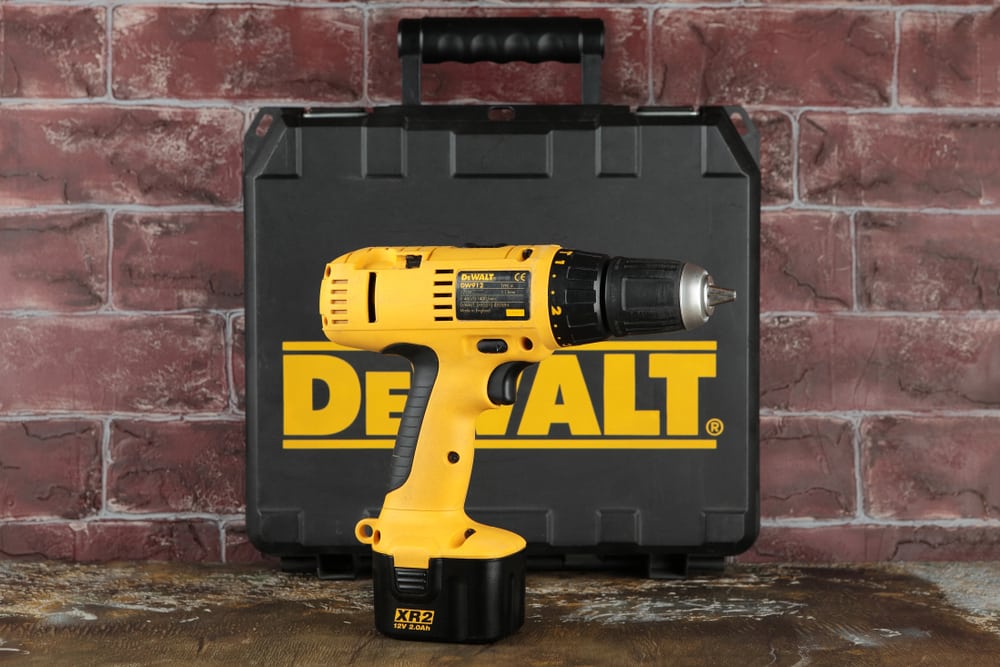 There is a good chance that your unit is defective. There is no point in wasting more of your time when you can't secure any response from the device.
So, if the unit won't work and the light remains off, you are left with two options.
First, you can take your unit to the repair center and get it fixed. Second, you can reach out to the dealer and have him provide you with a new piece.
It all comes down to your warranty status, and you can follow either one of these methods to get your hands on a fresh piece.
Refer To DeWalt Certified Repair Center
You can get your units repaired for free when referring to a certified DeWalt repair center.
Even if you're not sitting on a valid warranty, there is no harm in taking your unit to a repair center.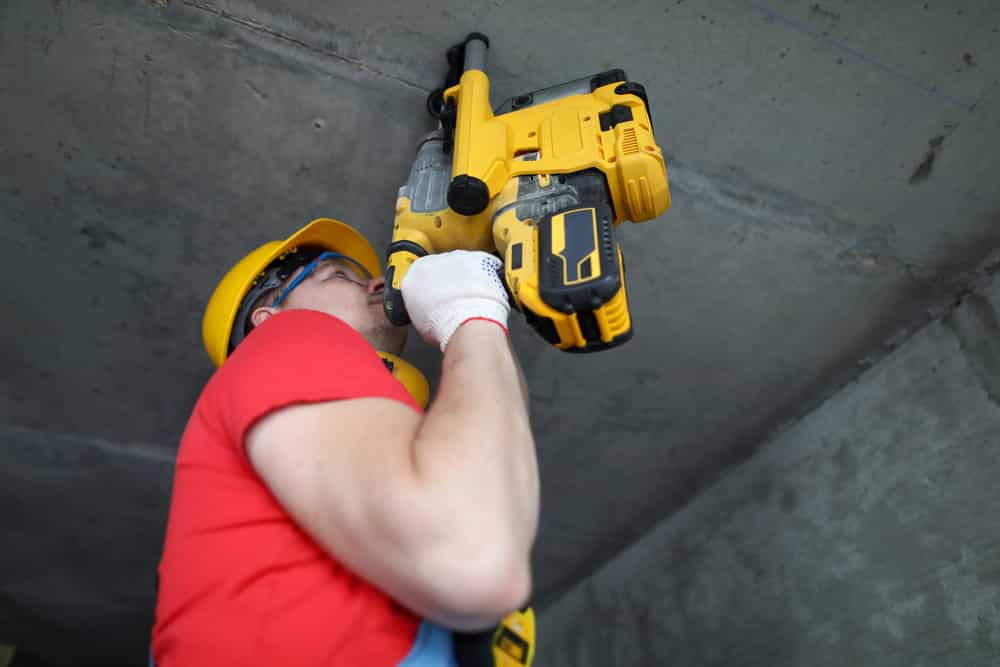 It will save you hours of troubleshooting routines, and the expert will help you with the unit.
So, if you're not sold on the idea of spending hours just trying to turn off the light, go to a repair center. You don't have to worry about any fees or hidden costs here.
Just take your unit to a certified technician, and he will take care of the rest. Most of the time, it will take less than 10 minutes for an expert to take care of this device.
So, follow through with the same method when you can't seem to get any response yourself.
Claim Warranty
The warranty deal is also pretty solid and will stay valid for around 12 months. So, if the purchase of your unit is recent, it shouldn't be too difficult to grab a fresh piece.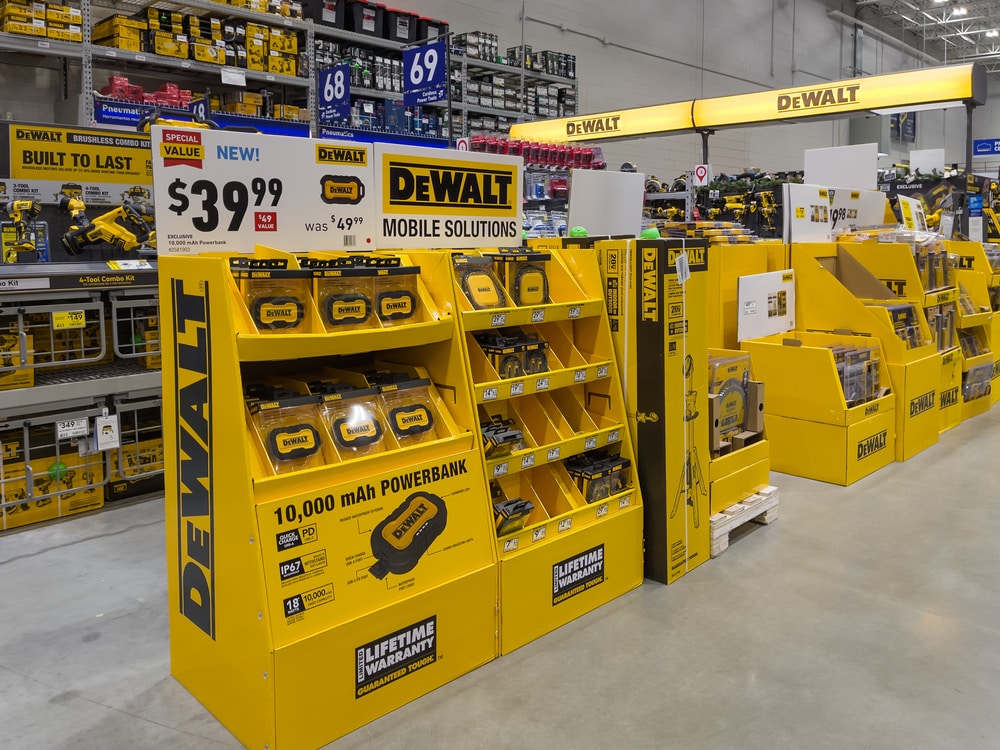 All you need is proof of purchase. Some dealers won't even ask you for that, you will know more after forwarding a claim.
Once the dealer is informed about this issue, he will help you through a few basic fixes. However, if the device is still not cycling off, then you need a fresh device.
So, make sure to grab a fresh replacement by forwarding a warranty claim.
On the other hand, if you're not sitting on a valid warranty, then you should still reach out to the customer care team at DeWalt.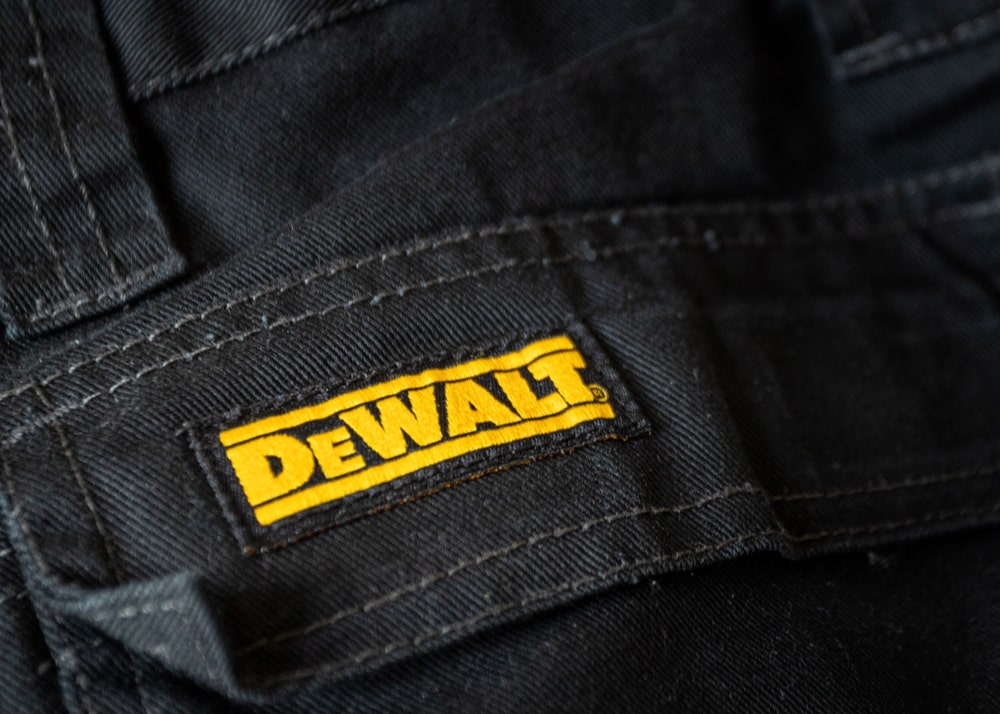 They will try their best to help guide you through different fixes. So, if you've not been able to isolate the problem yourself, just call the company number.
There is no harm in trying your luck, and you might get free replacement parts or a new unit.
It all comes down to how you present your case, and usually, it is not that hard to get a replacement for a defective piece.
It May Not Even Be an Issue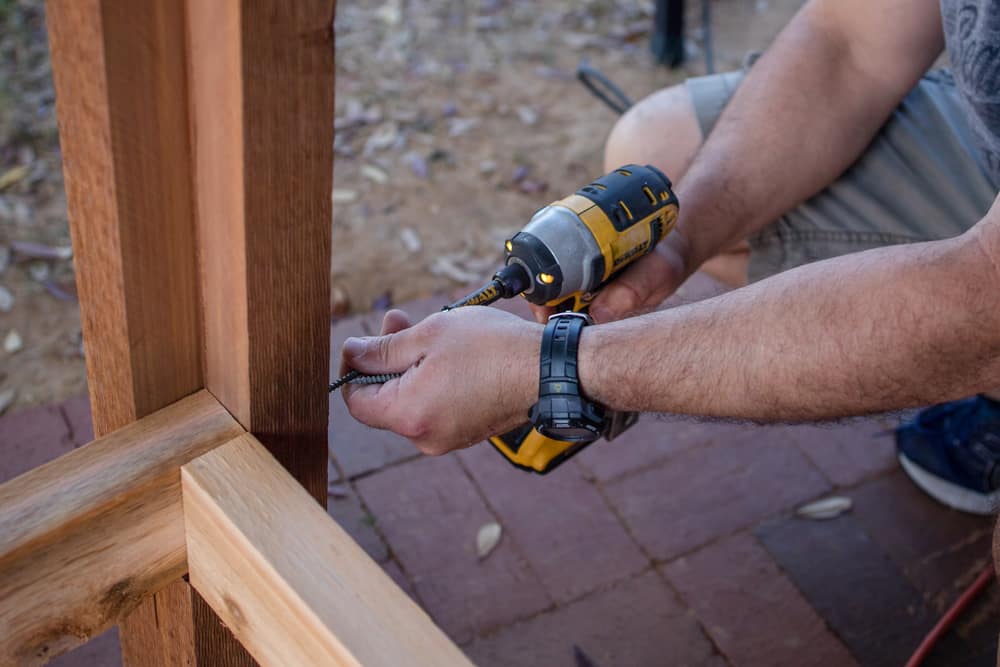 One thing you have to keep in mind is that if the LED lights remain turned on for a couple of seconds, then that is actually normal.
Normally, the LED lights may take around a whole minute to turn off after you stop using the drill.
The Bottom Line:
Does the DeWalt drill light stay on? While the two most common reasons why this could be happening are your batteries and trigger switch.
There are chances that it might not even be something you should concern yourself with.
In either case, we recommend giving the article a thorough introduction which should help you get a better idea about it.
Most of the time, this problem is not that serious, and you shouldn't give any mind to it.
However, if you're bothered too much by this issue, try removing the batteries after you're done with the unit.
That way, the light will turn off, and you'll notice a better response from the battery.
Some users also like to put masking tape on the light to avoid this distraction.
So, if you're in the same boat and can't really get any response from the device, just cover up the light.
It might not be an idea fix, but you're not left with many options.
Lastly, there is no need to bother with all of these steps when you're sitting on a valid warranty. The expert from customer support will help you with a fresh piece in no time.
So, claim the warranty as soon as you find the defect. Hopefully, you'll have the new unit within the same week!