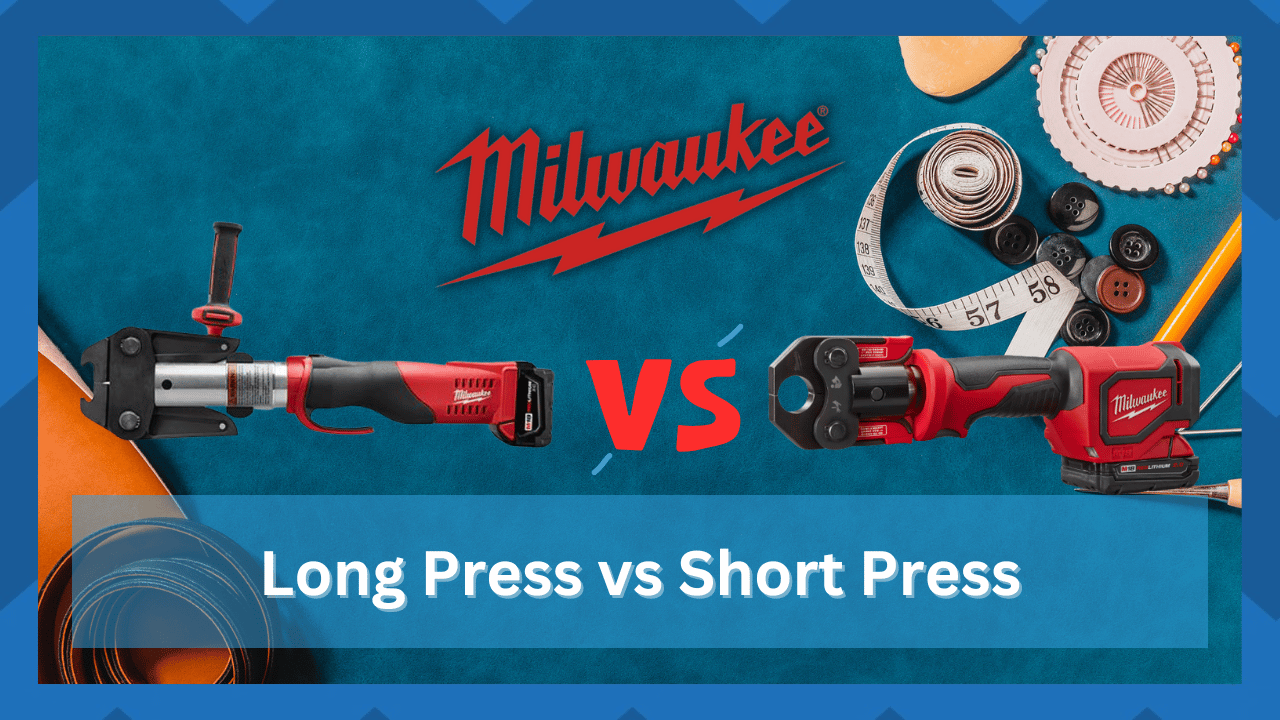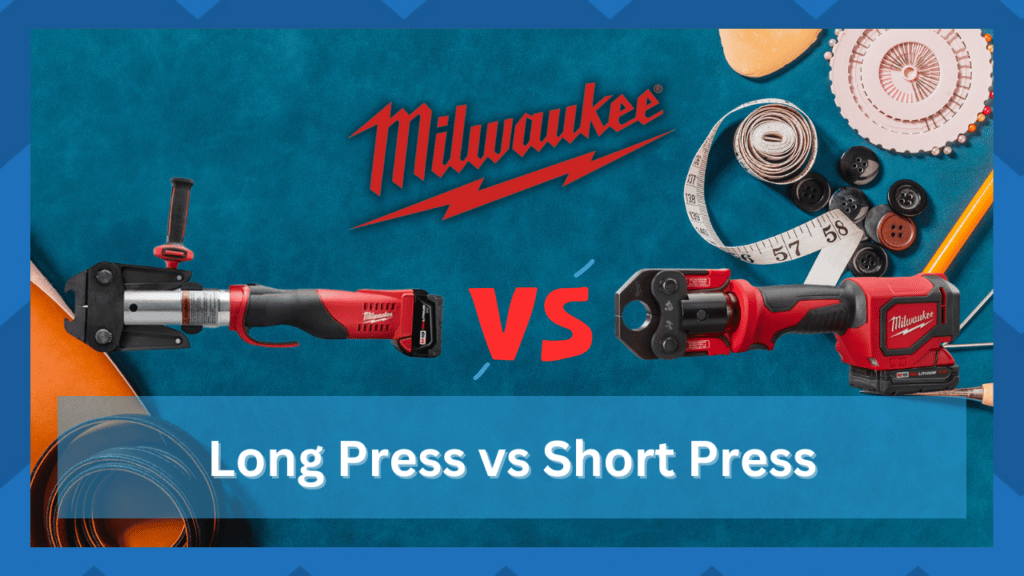 Press tools are of great utility for most of the handymen who are dealing with sheet metal or fabrication. They can gradually apply force on certain metals that you might be working with, forcing them to compress.
In the case of metals, you can use them for piercing, bending, forming, forging, and trimming. That is something great to have and will save you tons of manual work and force to be used while you are dealing with any such applications.
However, there are certain kinds of press tools out there in the market, and that is something you cannot possibly ignore either.
To get the job done precisely as you might want to or have it planned, you need to ensure that you know how these tools work and which one of these tools will fit your needs properly to ensure that you don't have to face any such problems on these tools either way.
There are essentially two major types of press tools, including short-throw and long-throw press tools. Both are pretty great.
it all comes down to what applications you might have in mind for these tools to be working. So, a few such key differences that you need to know about these both in order to pick the right one according to the work that you are taking on are:
Long Throw Press Tool vs Short Throw Press Tool
| | | |
| --- | --- | --- |
| Press Tool | Long Throw Press Tool | Short Throw Press Tool |
| Length | ~ 17" | ~ 15" |
| Power | Cordless | Cordless |
| Weight | 8 lbs. | 5 lbs. |
| Cycle Time | 5 seconds | 3 Seconds |
| Warranty | 5 years | 5 years |
Long Throw Press Tool
Long Throw Press tool is one such interactive and innovative tool that you can get from Milwaukee and is used for a number of different applications out there on the job sites, including forming, bending, and pressing needs.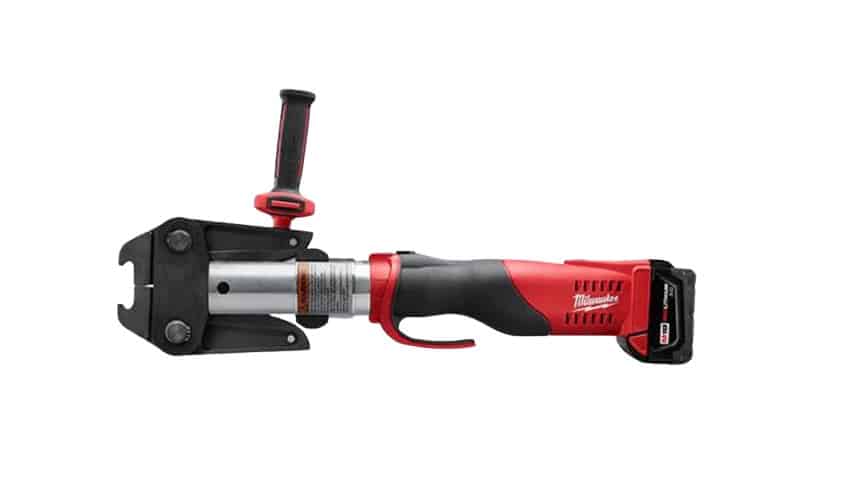 The long-throw press tool is marketed as the smallest, lightest, and most intelligent length press tool in the market by Milwaukee.
It has a small body that helps you in weight distribution, and you can easily manage to use it for any needs that you might be looking forward to.
Not only that, but the Long Throw press tool is also something that you will love for sure since it gets you an ergonomic design, making it easier for you to hold and work with the tool.
It supports the M18 Force power technology from Milwaukee running at 18V of battery power that ensures an even power delivery and no such problems like power fluctuation or losing the power due to current related issues that you might be getting.
Overall, it can be used for a wide range of applications since it has intelligent force monitor technology that helps you to monitor the force output and avoid any risks that you might have to face if you are using some other similar tool available out there in the market.
It is also one such press tool that requires the least maintenance with its brushless motors, and you only have to get it serviced after 40,000 Crimps.
Short Throw Press Tool
Short Throw Press tool is another great tool that you will definitely be enjoying as it also uses the M18 Force technology from Milwaukee, allowing you to enjoy a far more stable and better experience than any other options out there.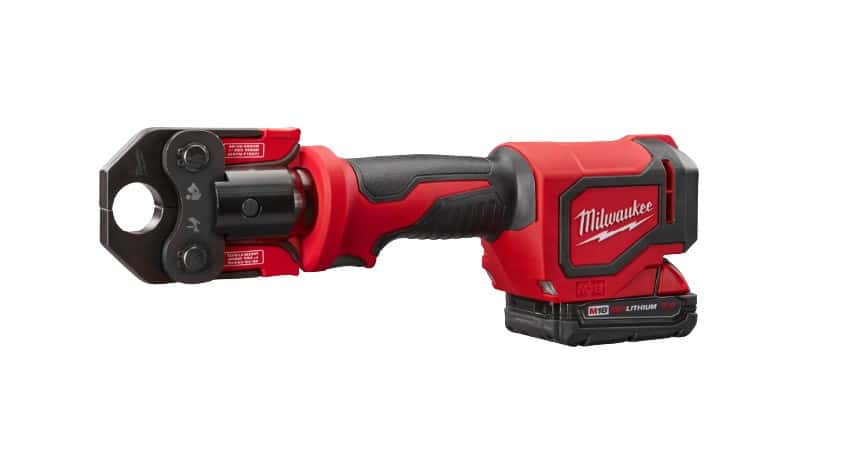 The Short Throw Press tool is pretty cool for you to have since it has a shorter body, and that makes it easier for you to use even if you are a beginner and you are finding your way around such tools to achieve perfection.
Milwaukee is offering some great features on these tools as well, such as an autocycle that ensures each time the press tool delivers its best output for you, and not only that, but it turns off properly as well while you are pressing the decompression button on your tool.
That would make it comparatively easier for you to use the tool for any such applications that require proper reshaping and keeping your tool in optimal condition at the same time.
The short-throw press tool has a longer body but a shorter pressing length, which means you will be able to have more force on it for any pressing needs that you might have.
That will make it the right choice for you to be enjoying it for any shaping and forming work.
So Which One Should You Purchase?
If you're a beginner and don't have much experience with existing systems, going with the short tool might be better. It is more responsive and much better for new users.
Even if you're an expert, you'll find better performance when using this tool for less demanding jobs.
So, it all comes down to the condition of the job and the load you're planning on putting on the unit. In most conditions, the short throw is the better option.
However, you can't really rely on this unit for rougher jobs. For this reason, you'll find the long throw tool to be more common for professional use.
You can't really scale up the usage of the short throw tool, while you can still use the long throw tool for precision jobs. If you're skilled enough, it won't be hard to make use of either tool for your projects.
One limitation of the long press tool is that you can't reach tighter spots with the tool. So, if your projects require you to make use of higher maneuverability, then going with a shorter tool is better for you.
Overall, we would recommend that you start out with the short tool. It provides easy handling, and you won't have to worry about any issues with tighter space.
Moreover, you can spend more time on the job to get the same results as the long press tool. So, keep that in mind and test out the short tool first.
Wrapping Up
These were some specifics on the short throw press tool and the long throw press tool. You can try either one of these options, but make sure to first judge the requirements of the project.
Going with a soft throw tool is better when the conditions are not that harsh, and you need more handling.
Similarly, going with a long throw tool is better when you need more power and better output from the unit.
However, if you're not too sure about the requirements of the project, be sure to seek help from a certified expert. He will help guide you accordingly on what unit will best match your requirements.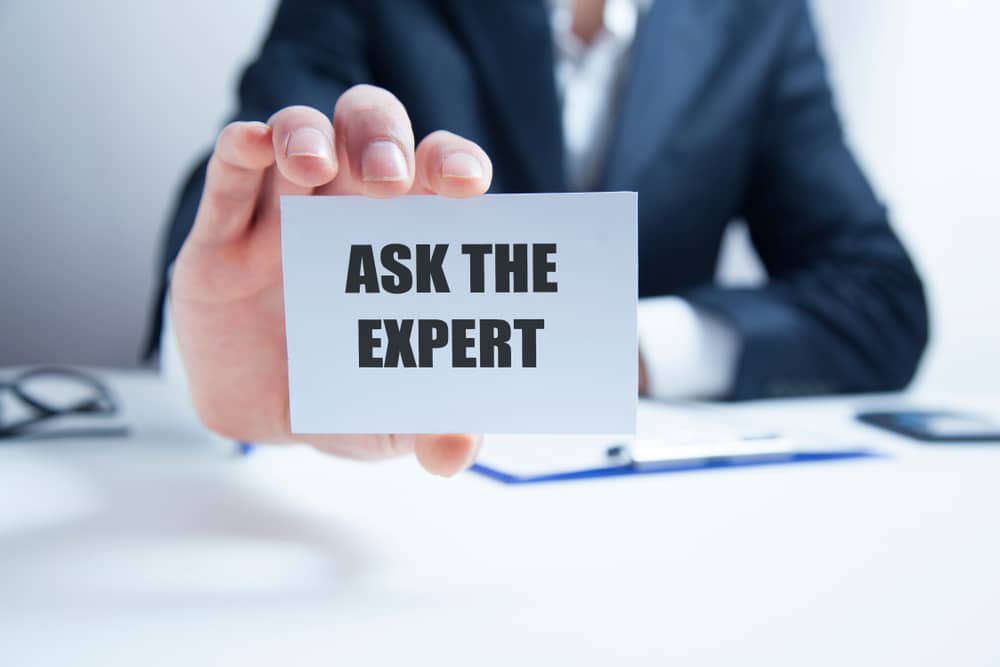 On the other hand, if you're referring to an online store and the dealer is unresponsive, try asking experts on the online forum.
There are many experienced people on these forums that are always ready to help you through minor issues. So, inform them about the requirements and they will help.
Hopefully, you will be able to find the perfect device for your DIY projects. However, we will recommend that you try out both units.
You can never be sure and if you're not dealing with budget issues, having both sets is not that bad of an idea. It all comes down to the money you're willing to spend.