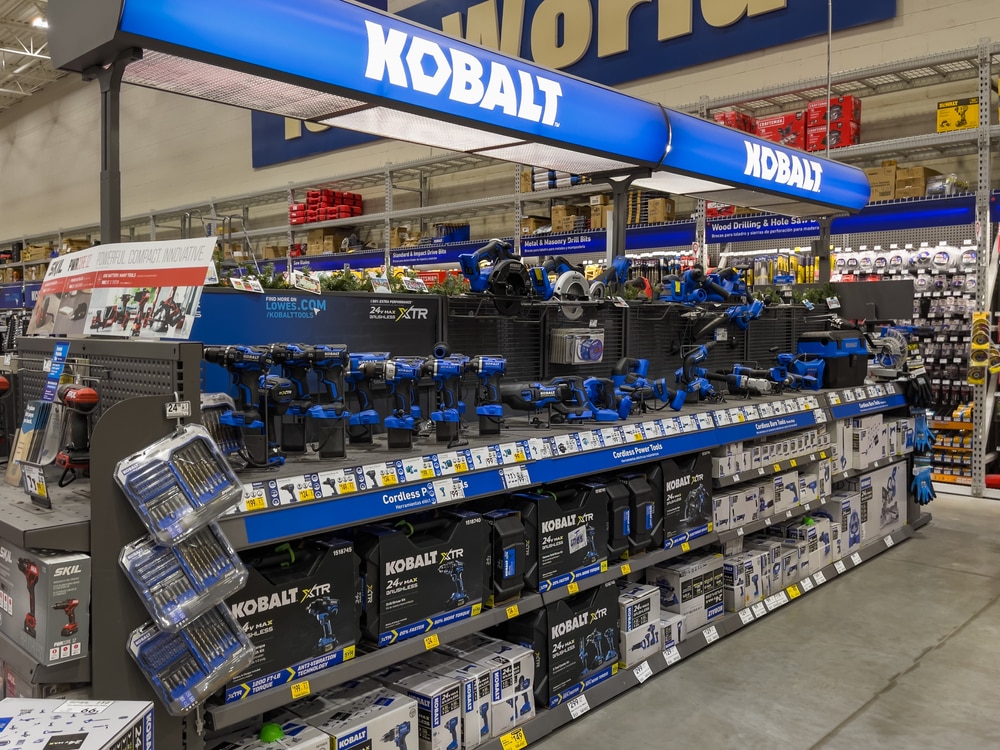 Kobalt is the line of hand and mechanic tools, power tools and storage products for all these different tools that you will need for multiple jobs. These tools can be used for all the different commercial and domestic applications you could be having, and not only that, but they are also the best in terms of durability, getting you to enjoy these tools and storage equipment for handling the job that you could be having in mind.
Kobalt is owned by an American home improvement chain Lowe's. They are pretty great for getting you the equipment, tools and materials that you can need for having the job done just right for you. They are manufacturing and offering all the different technologies that you might be needing for getting the job done more efficiently. Kobalt XTR and Kobalt max are two such things for you to be enjoying. If you are looking a bit more into these two, here are some key differences to know about them:
Kobalt XTR vs Kobalt Max
Kobalt XTR
Kobalt XTR is the technology that offers 24Volt Max tools that you can use for having better power, runtime and overall efficiency with the right performance you could be seeking on these. The Kobalt XTR is simply the right thing for you to be having since they are offering tons the best looks along the right performance. Kobalt claims for the XTR to be having 50 percent more power, and that should be enough for you to be dealing with such projects that require extensive power delivery on these.
Moreover, there are also some balanced improvements to the tool structure, and they have a best-in-the-industry motor design on the XTR tools that makes these motors powerful and efficient for better utility. There are also completely automated, in-house printed circuit boards to have the right power delivery, better overall control of these tools and more. Of course, brushless motors are being used in the XTR tools for better performance and least maintenance, so you can be using these tools without having any sort of issues or problems with the maintenance.
Kobalt XTR tools come with batteries having 21700 cells on them that are known for their higher current discharge rates for seamless power delivery to these tools. That way, you can enjoy the high performance on all such tools without having to spend a fortune. Cherry on the top is the optimization of these tools with the batteries to ensure retaining the charge and increasing the efficiency at the same time.
Kobalt Max
Kobalt Max is another technology being offered for all these different tools that you can get from them. They are basically cordless tools that use lithium-ion batteries for you to be having. There are not many technical aspects or specialities for you to be knowing about these, but if you want to compare them with the other tool options or technologies. You can fairly say that XTR is a bit superior to Max since Kobalt Max has to do with the voltages, and these tools, along with the lithium-ion batteries, are designed to supply and work with 24-volt batteries. That way, you can enjoy the right perfection of current and power delivery on all these tools and, at the same time, have them working for any of the jobs you could be working with.
Kobalt Max is the choice that you need to go with if you are looking to have better power delivery without any such issues of losing power, the tools lagging for any reason and more. At the same time, they are pretty affordable and come at price tags lower than most of other tools that are competitive in nature.
So, if you are working on a budget, the Kobalt Max is the best option for you to be choosing. Otherwise, you can go for the Kobalt XTR if you want to have the perfection of utility, power and optimization, and these tools are going to work for all the different needs you could be having. The XTR is the best thing for you to be having since they offer the right power delivery.