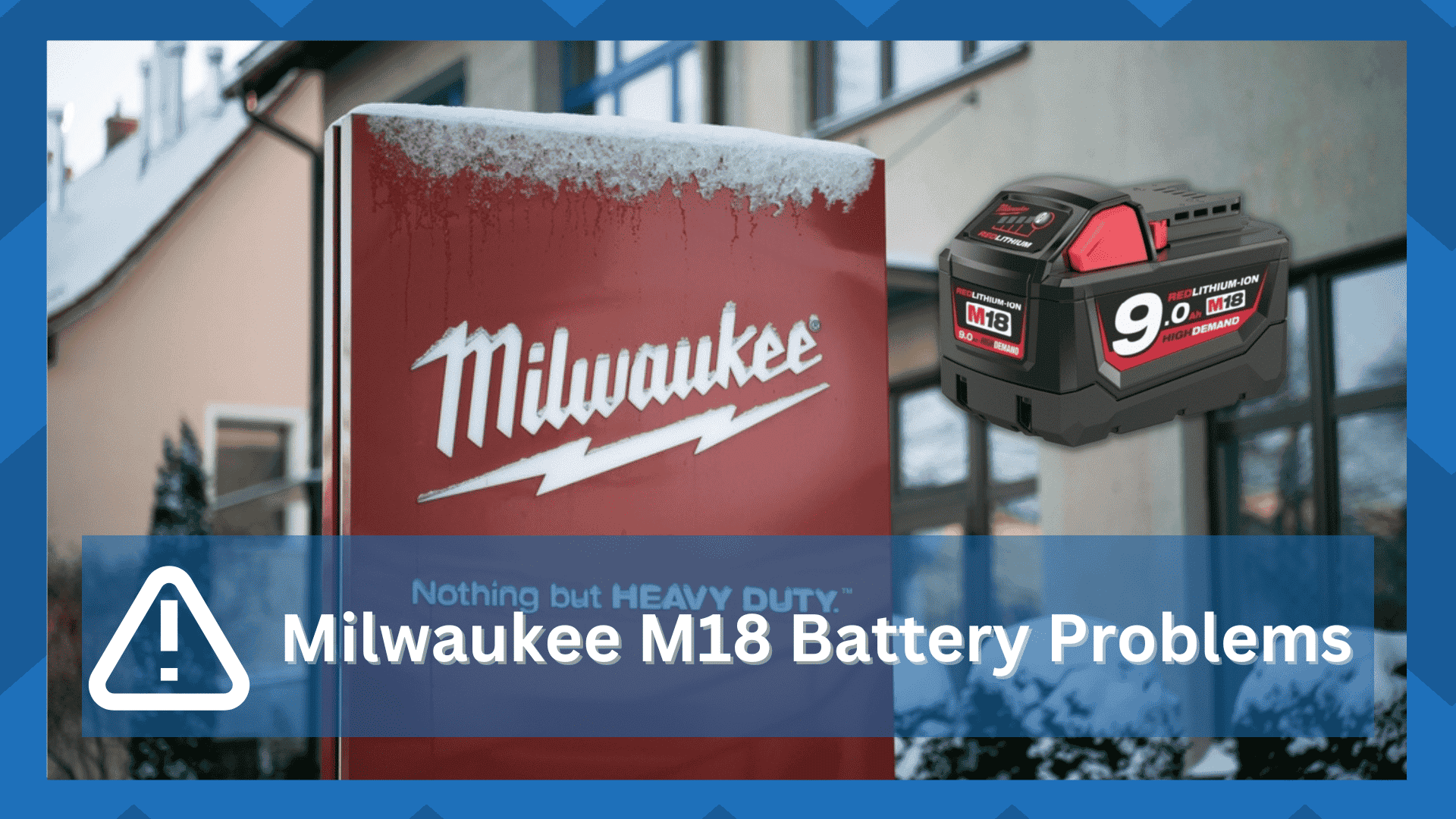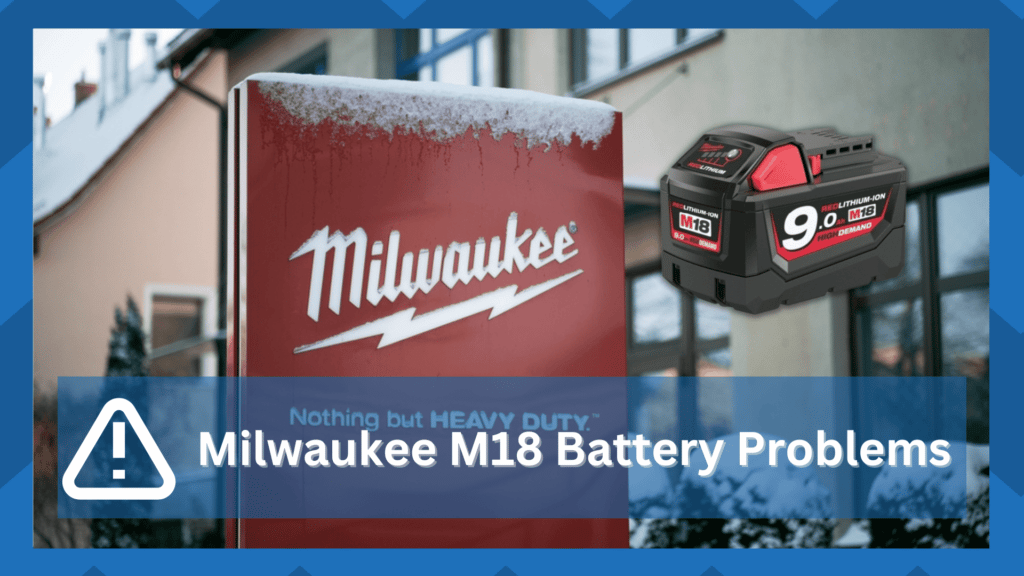 There's no denying that Milwaukee is one of the most reliable brands out there. The company offers products that provide the user with all the basic things that they will need to complete tasks that require power tools.
Most Common Milwaukee M18 Battery Problems
Apart from power tools, Milwaukee also offers a variety of different battery configurations that you can go for.
Depending on the power tool that you are planning to use, all their configurations provide exceptional quality. However, certain users have been complaining about their past experiences with their batteries as they seem to be running into various issues.
In case you have also been facing problems with the Milwaukee M18 battery, then you have come to the right place!
In this article, we will be mentioning some of the most common problems with this particular battery model, along with how you can fix them. Here's everything that you need to know!
Battery Won't Charge at All!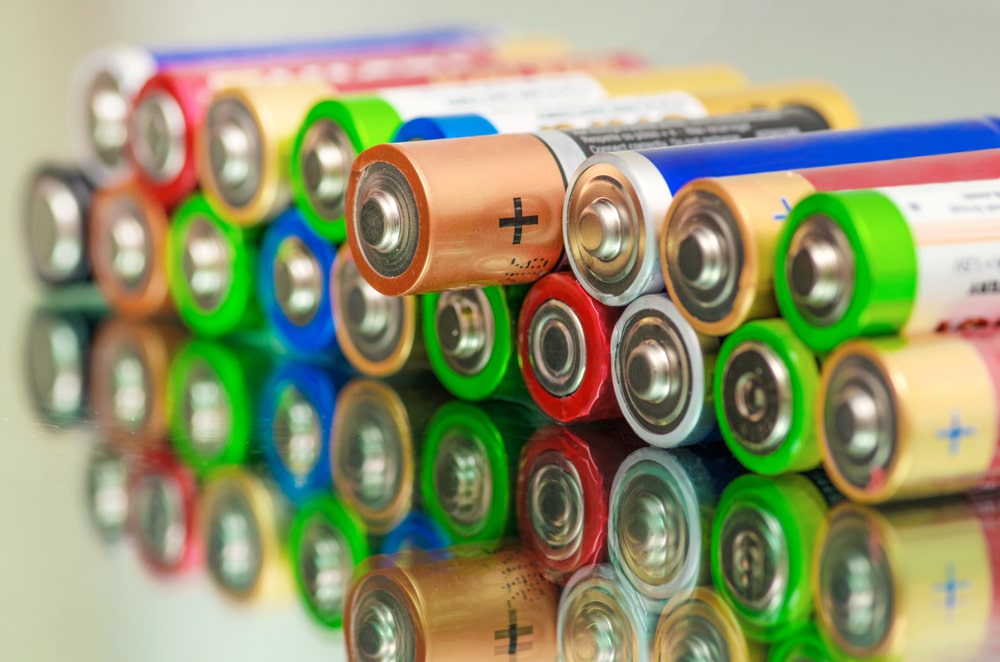 Battery not charging is an issue that you might face on pretty much every single battery.
However, if you are facing this issue with the Milwaukee M18, then we recommend that you first monitor the behavior of the battery while attempting to charge it.
First, check whether there is any kind of visual queue that the battery is charging or not. Some users have reported seeing an instant green light that starts flashing as soon as they start charging their batteries.
It is also important to mention that you should make sure that your battery reaches room temperature before you attempt to charge these batteries.
If nothing seems to work, then we suggest that you check if you can still claim a warranty for the batteries.
Dead Battery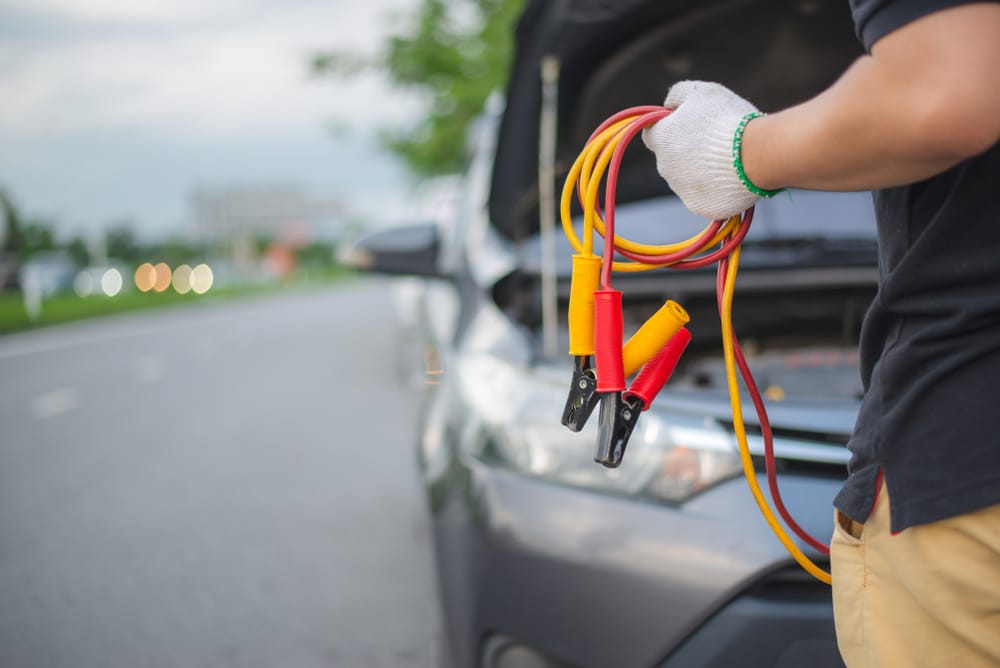 Weirdly enough, it seems that Milwaukee batteries have a common issue where most of their batteries die out after a while, as users don't usually have an idea about it.  As a result, they start assuming that their batteries are dead and opt for a replacement.
However, we found out that in most cases, the battery isn't completely dead. In fact, all that the battery needs are a jump start which triggers the battery to start working again.
That being said, here's how you can jump-start your batteries if you find them stop working all of a sudden:
Try placing a 9-volt battery on the leads of your dead battery.
Keep them at that place for around 30 seconds.
Keep in mind that the single lead on the battery represents positive while the double lead represents negative.
Afterwards, try plugging the battery inside the charger again. It should start charging again.
Batteries Giving Poor Timing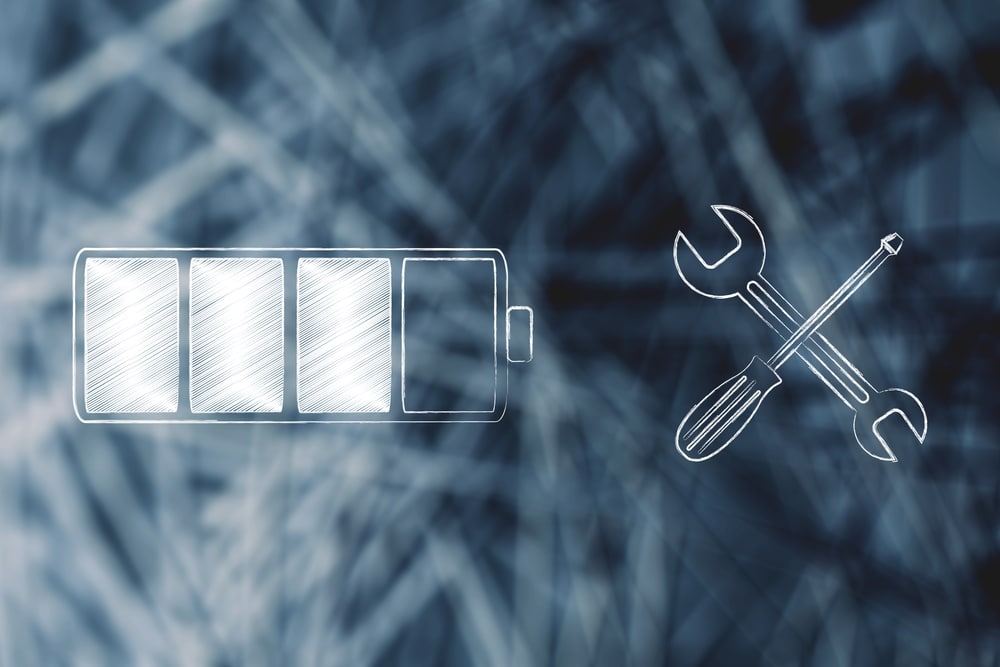 One of the last few common problems that you might run into while using these batteries is getting poor charge timings on them. Simply put, you will notice the battery drying up a lot sooner than it should.
While there could be plenty of reasons as to why this could be happening, we recommend that you first check whether you are properly charging your batteries or not.
Over time, batteries tend to start wearing out. Similarly, it could be that your battery is about to go bad.
Either way, if you have been using the batteries for too long or haven't been really taking care of them, chances are that you will have to get them replaced.
Alternatively, you can try contacting customer support for additional help. If your batteries are still under warranty, you should be able to get them replaced for free.
Should You Get A New Charger?
If you keep running into these issues with the battery, your charger or the power source might be to blame here.
It isn't necessary for every battery pack to be defective, and you should focus on narrowing down the issue. Most often than not, you'll find a fault in the charger.
So, if your charger seems to be in rough condition, try to get a replacement. There is no point in going cheap on the charger as you'll end up paying more in the long run.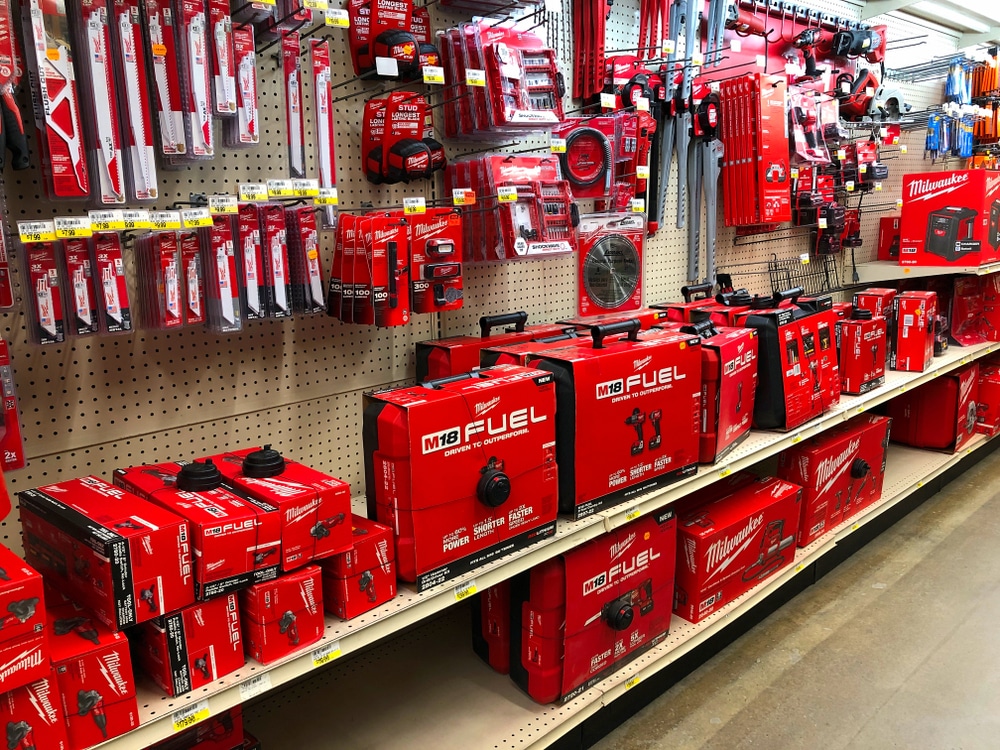 Ideally, switching out the charger for a newer model will improve the battery performance.
On the other hand, if you still seem to be stuck in the same errors, try inspecting the power source. First, check the output from the main panel. If the voltage supply from the main board doesn't match the charger requirements, call an electrician.
However, if the main supply is optimal, your outlet might be defective. You can rely on a multimeter to narrow down the charger-related errors.
However, be sure to test out the response from a different outlet before messing with the electrical connections.
We would still recommend that you should call an expert in this situation. He will give you more perspective on the situation. Moreover, you won't have to put your safety at risk. So, instead of saving a few bucks, give a call to your local electrician.
He will help you maintain the electrical connections as well. Ideally, you should hire an expert at least once every year for the longevity of your electrical devices and appliances. So, to further address this situation, just seek help from an expert.
How To Extend The Milwaukee M18 Battery Life?
You can try a few methods to extend the lifespan of your battery pack. However, you will almost always have to double-check the power flow and the charger first. So, make sure you do that before trying to improve the battery storage conditions.
The first thing you can do to improve the battery life is to avoid draining them out 100 percent.
When the battery is fully discharged, the charger will have a hard time picking up this unit. Moreover, you will notice a significant downtime after charging the battery.
For this reason, you should only use the battery until it is left with 20 percent of the charge.
Similarly, you should absolutely avoid going under a 10 percent charge status even if the project is urgent. This will save you a ton of money in the long run.
When it comes to storage, make sure to find a shaded spot that doesn't get too hot.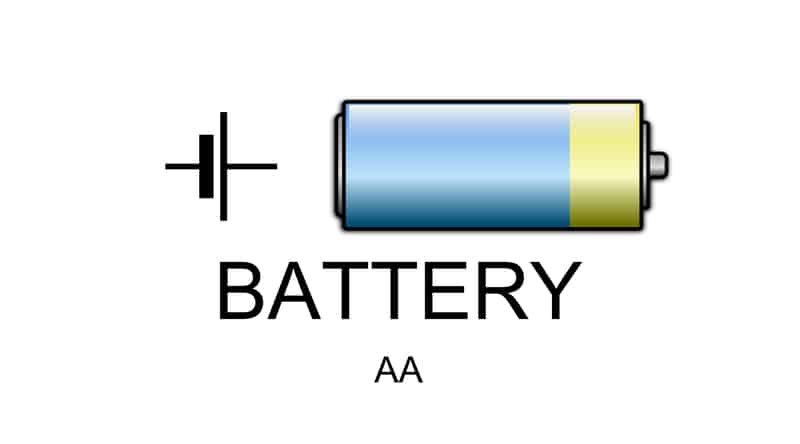 Keeping the unit in an isolated region with optimal temperature is crucial because of the battery life. So, try to find a shaded spot that is not in direct sunlight.
This method won't only increase the life span, but you will also get better performance from the machine. So, it is a good idea to set aside some time and develop a new spot for your machines. You won't regret this decision in the long run.
Are Milwaukee Units Worth It?
After going through all of these pointers, you might ask yourself, are Milwaukee units really worth it?
The answer here is absolutely YES! You will enjoy amazing efficiency and control with this brand. Moreover, the dealer support is exceptional and will help you through all your problems.
Even if the warranty is experienced, you can contact the customer care team for help. They will make the troubleshooting process much easier. You won't have to set aside much time to fix your device with expert support.
However, if you're still not sold on the amazing durability, exceptional design, and consistent performance, you should try DeWalt. While Milwaukee is still the superior option, DeWalt is not that far behind.
There is a chance that your working style will fit better with the DeWalt system. So, there is no harm in testing out a new unit that you have no experience with.
You'll learn a lot more about your tools. It all comes down to your specific requirements and budget.
In both considerations, Milwaukee is one of the best on the market. So, yes! Milwaukee units are worth it, and you shouldn't shy away from this brand because of a few minor errors.
The Bottom Line:
Are you sick of experiencing problems with the Milwaukee M18 battery? If so, then all you need to do is to follow the set of instructions that we have mentioned in the article.
We have listed all the common problems that you might have run into. Simply following the guidelines should result in a quick and easy fix.
If you want to avoid ever running into these errors, make sure to check the condition of your charger and electrical connections.
Similarly, it is a good idea to keep track of unit storage. Hopefully, that will be enough to help you get optimal performance from the battery pack.