DeWalt is the brand that offers great utility, performance, and power for all the different tools that you can source from them.
Not only are they perfectly great in terms of efficiency, but they are also light on the budget, so you will not have to worry about affordability either if you choose to go with these.
The best thing about DeWalt is that they are making a ton of newer technologies feasible for you to use, and you can source them quite easily.
DeWalt is not only offering the best cordless tools that you can get out there, but they are also working with improved technologies that will allow you to go through the day with these cordless tools.
DeWalt power detects, and FlexVolt advantage are two such innovative technologies that increase the utility and performance greatly for you on all the different tools you could be using. 
Both of these systems are technology systems compromising tools and batteries. They are highly effective and efficient, but there are also a few key differences that you must know about. A few such important differences to be aware of are:
DeWalt Power Detect vs FlexVolt Advantage
| | | |
| --- | --- | --- |
| Specifics | DeWalt Power Detect | Flexvolt Advantage |
| Pricing | Moderate | Premium |
| Power | Moderate | Robust |
| Compaitblity | Extensive | Extensive |
| Target Audience | Homeowners | Professionals |
When you're talking exceptional performance, and simple setup, both of these units will serve you perfectly.
DeWalt has long been a dominant player in the market, and you will not have to worry about the performance or the quality of the units offered by this brand. So, you'll be completely sorted here.
However, when it comes to choosing the right series for your budget, things can get a bit more complicated. You will find that the majority of owners like to stick with the Flexvolt Advantage system when they are aiming for peak performance.
Keep in mind that this peak performance will bring a hefty price tag along with the unit, and you will have to extend your budget by a good margin.
With that said, most owners believe the price tag to be completely reasonable as the performance here is just better.
You will not find many options in the market that can even come close to giving the same level of power output when you're talking value for money.
So, there is no debate that you'll be paying a premium, but the power brought forward by this premium tag will also be exceptional. 
It all comes down to how you're planning on developing your setup, and spending a few extra bucks on a better system will help you speed through all the projects.
This is especially true if you're a professional and need to be more efficient with the project.
On the other hand, if you're just a hobbyist or a casual workman trying to get through some demanding projects on a smaller scale, then Power Detect is not a bad system.
This unit might not be as powerful as the Flexvolt Advantage, but it is still better than your average system.
So, you will be able to get more power while also sticking to a reasonable budget. If you're not that sold on paying a premium on the Flexvolt Advantage, then this is the next best thing.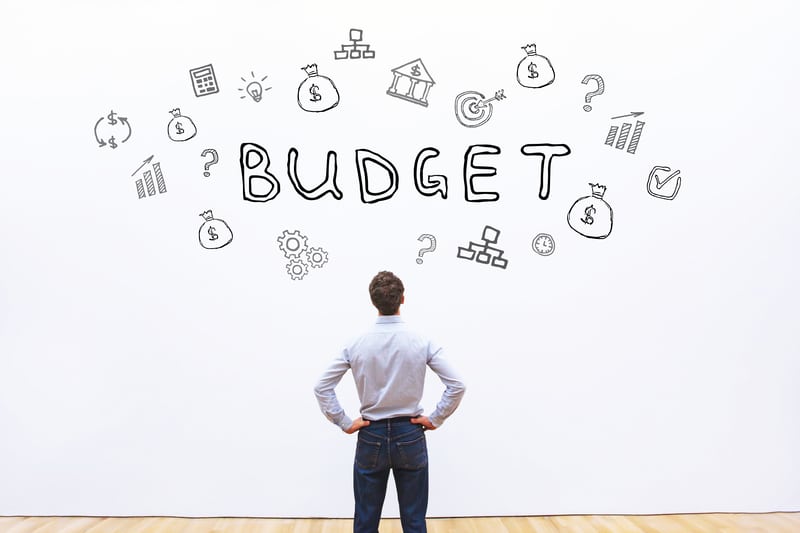 In the end, it all boils down to how much cash you're willing to spend on either one of these units. If you're looking for exceptional performance, then going with the Flexvolt Advantage is the better idea.
On the other hand, if you're looking for a more reasonable price tag, Power Detect is for you.
Here are some more details on both of these units to help you proceed with the purchase decision.
DeWalt Power Detect
The power detects systems do as the name suggests. These tools are compatible with most of the DeWalt-enhanced batteries, and the tools equipped with power detectors can sense the power that the battery is capable of providing.
That way, these tools can improvise power delivery on these tools, and you will be able to enjoy better performance on these tools for all the different applications you might need to use these cordless tools from DeWalt.
The power detection tools can detect advanced batteries like those 8Ah 20V max pack, so if you are connected to those batteries on the tools equipped with power detection technology on them, you will notice a better response with your tool, and you can make it work in a better manner.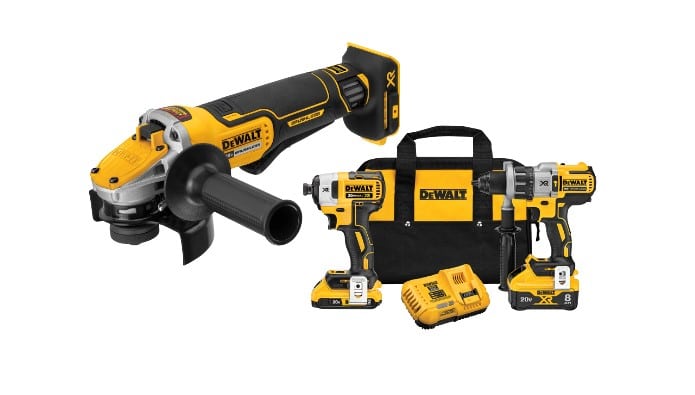 These tools will start delivering more power, and not only the power output will be increased greatly, but there will be certain other perks that you are going to enjoy with these tools.
The technology is centered around the 20V max batteries from DeWalt, and the tools are also those that are compatible with 20V max batteries, so choices would be running a bit thin on that part.
However, on the brighter side, you will be enjoying 29% better power delivery and output on these tools.
The power detect tools will add a great addition to your tools lineup, and you will be enjoying the best performance for all those different extensive jobs that you might have been dealing with.
So, if you're looking for a more versatile system that is easy on your budget but still powerful enough to help you with the different DIY projects, then going with Power Detect is the right option.
You will be more than happy with this purchase, and this unit will perfectly match your budget.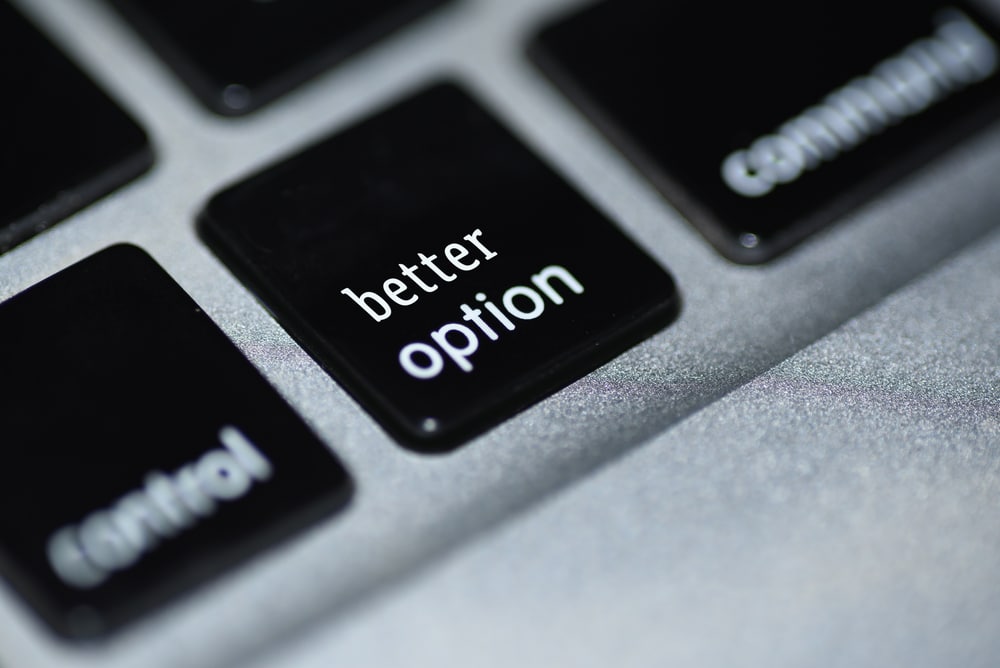 On the other hand, if you're a professional and don't want to compromise on power, then going with the Flexvolt Advantage system will serve you better. So, be sure to keep that in mind and make the purchase decision accordingly. 
DeWalt FlexVolt Advantage
FlexVolt advantage is another system that adds a ton of utility and efficiency for you on all these different tools from DeWalt.
It revolves around the 20V max batteries and tools, and you can easily switch between the 20V max or 60V max batteries for the tools that are compatible with these batteries.
FlexVolt batteries have certain advantages on them, like having better and faster operation along with enhanced power delivery for all these tools.
With that, you will be getting the right efficiency on the tools and up to 77% more power depending on what tool you are using with FlexVolt advantage batteries on them. 
It gives the impression that with more power delivery, the run time on your batteries might be reduced considerably, but that is not the case here. These are intelligent batteries and tools and will be improving the runtime as well.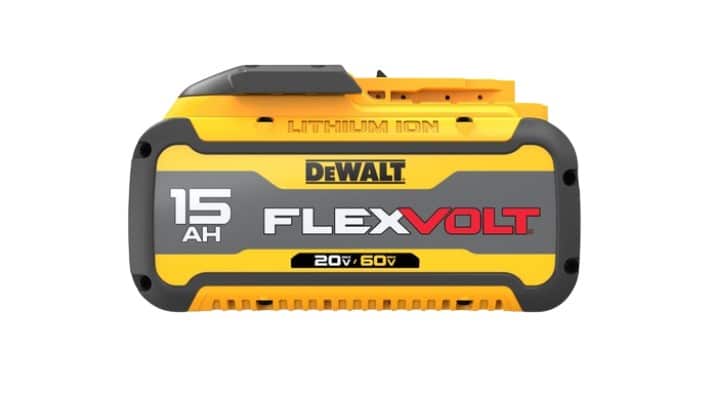 The system senses the battery voltage smartly when you insert the batteries into it, and afterward, your tool will start behaving accordingly. 
That way, you will be able to get the best utility on these tools from DeWalt, which comes equipped with these advanced systems.
If you are trying to decide, which one to choose between these two, it would depend on your applications and the batteries you have to make it work.
Power Detect would be the best choice for all the applications where you want to use advanced batteries with 20V max, and the FlexVolt will allow you to have a smoother operation if you'd like to switch between the voltage on these batteries.
If you're still confused about which unit to choose, it would be best if you could explain your requirements to the dealer. He will ask for more details on your project and then guide you accordingly. That way, you will not be disappointed by the final purchase.
Similarly, you can also ask other experts on the online community forums about their preferences.
Nine times out of ten, you'll be nudged towards the Flexvolt Advanatege system as it is simply better than the majority of other options available to the users.
Wrapping Up
Can't seem to figure out the right unit between DeWalt Power Detect and the Flexvolt Advantage? We have listed some pointers to help you with the purchase decision. The most important thing that you will need to keep in mind is the budget here.
If budget is not an issue for you, then going with the Flexvolt Advantage system is always a better idea. It will just provide you with more control and a robust power system.
So, if you have the money for it, we suggest that you always go with the Flexvolt Advantage over the Power Detect.
On the other hand, if you're short on cash and don't want to go the extra mile, then going with Power Detect is not a bad idea either.
It all comes down to how you're planning on going about the purchase, and either one of these systems will serve you well. 
The basic performance of the Power Detect setup is still superior to all the other options available on the market.
You will notice substantial improvement with the Power Detect, but it can't be compared with the performance of the Flexvolt Advantage.