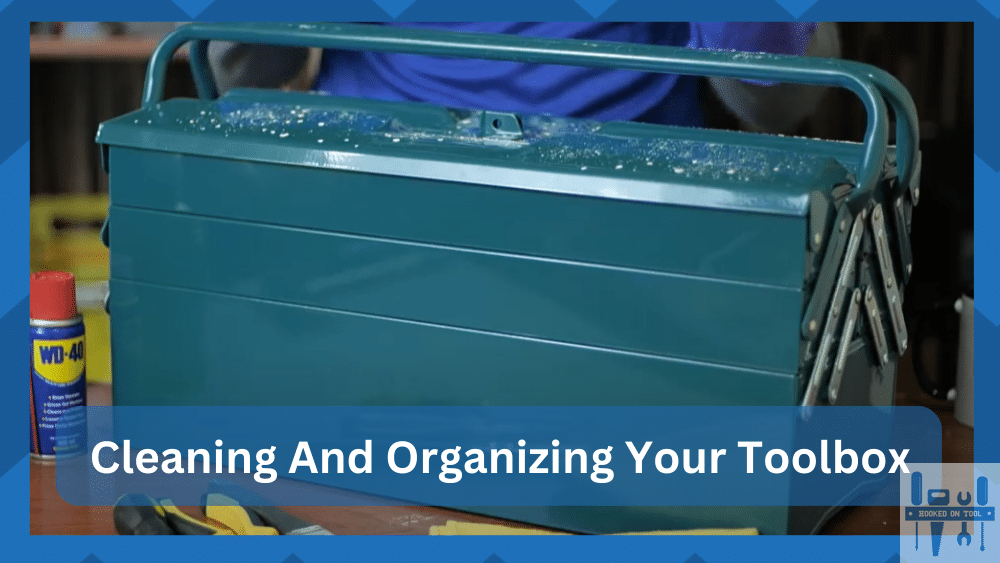 A toolbox is the most important thing for anyone that regularly works with tools. It's what stores your entire arsenal, and what makes it so easy to carry around all the different things you need while working on different things.
It makes life much easier and convenient. All of this is especially true when you know how to get the most out of your toolbox.
Lots of people tend to own these storage boxes, but not everyone is good at using them to their fullest.
That's why I'm here to talk more about keeping your toolbox clean, along with discussing some tips for organizing it in the best way possible to make things better for yourself.
Cleaning And Organizing Your Toolbox Completely
Before you start organizing your toolbox the way you want to, it's important to make sure that it's clean first. It needs to be presentable and well-cared for.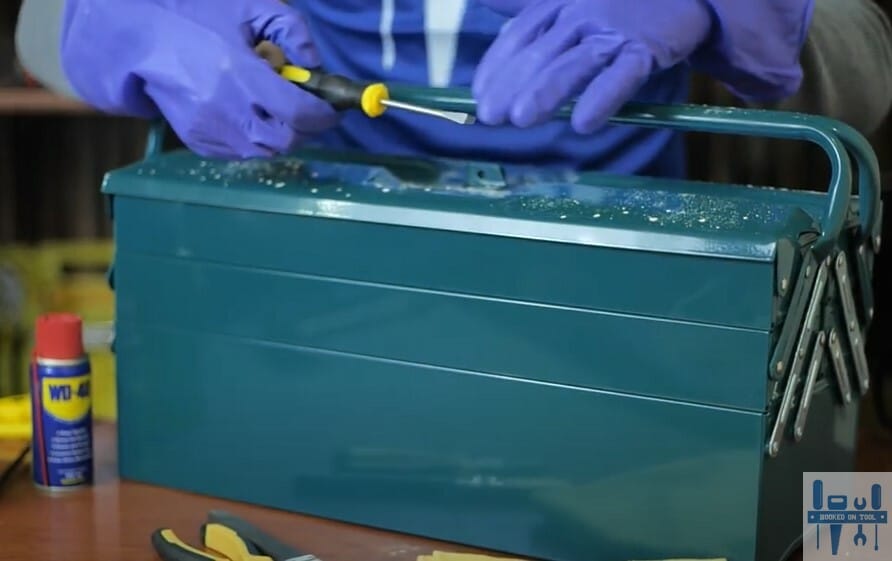 Working with tools can be a messy thing to do, and your toolbox can easily get dirty because of that when it's with you.
Because of this, I recommend that you always keep a clean microfiber cleaning towel with you as it will help you get rid of any water or dust that gathers on the box.
To really give things a shiny, squeaky clean look, you can use cleaning sprays while wiping it with a cloth. That'll get rid of any marks or stains, and make it look as good as new on the outside.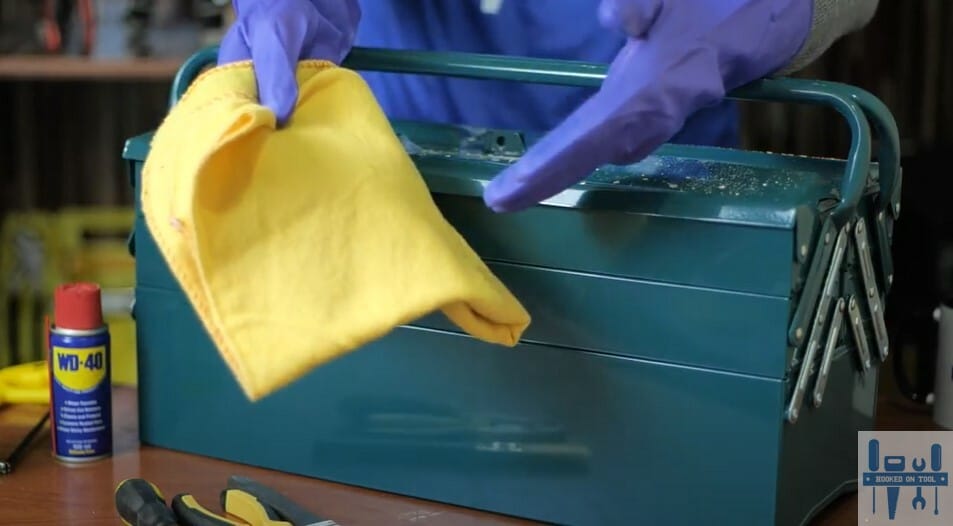 Of course, it doesn't need to be clean just from the outside though. You need to make sure the inside is clean too, because what's most important is looking good to yourself.
Clean each compartment thoroughly using a brush or a rag. This should be easy enough depending on your toolbox, as most of them come with little holes on the corners of every compartment. You can wipe the dirt away through these holes.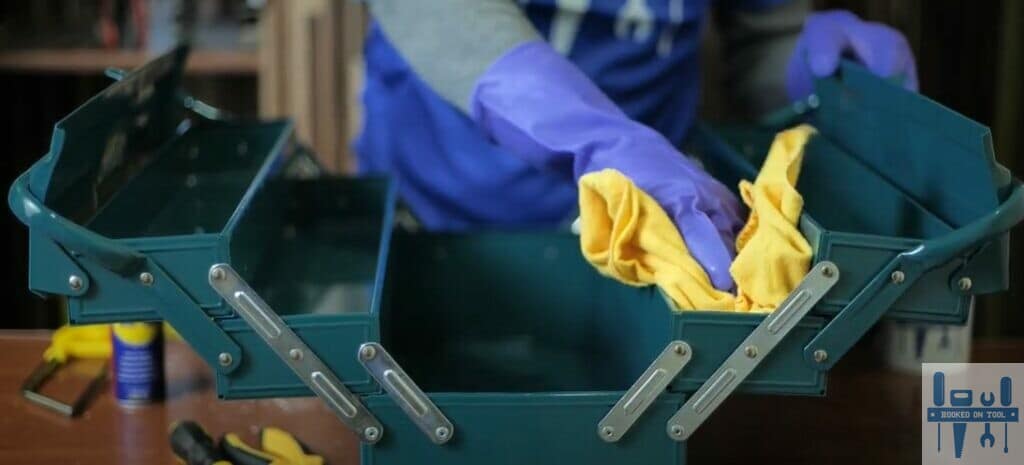 You can use a cleaning spray for the inside too. But, one very important thing to make sure of is that there should be no moisture left inside the toolbox when you're done. Moisture can seriously damage the toolbox and all the tools inside too.
I recommend using a couple of packets of silica gel for this. Silica gel is easily available and is very efficient for absorbing moisture in closed places.
Organizing Your Toolbox
After it's clean to your liking, you can work on organizing the toolbox too. I use a very simple method for this that anyone can follow. I've broken it down into a list of easy steps given directly below.
Gather Your Tools In One Place
The first step of organizing things is to take into account everything you need to organise in the first place. Collect all of your tools and put them on a large table for the next step.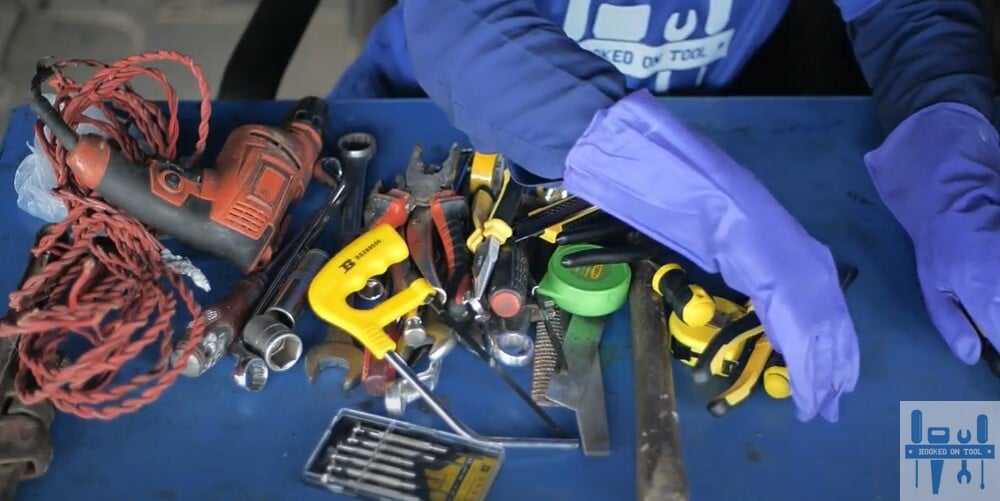 Sort Your Tools
Once everything is in one place, you can start sorting it depending on your preferences. The way I do it is to put all the screwdrivers on one part of the table, measuring tapes on one part, and blades on another part.
Similarly, you can separate the hammers, cutters, and everything else in this way. Doing this makes things so much easier when you start putting everything in the toolbox.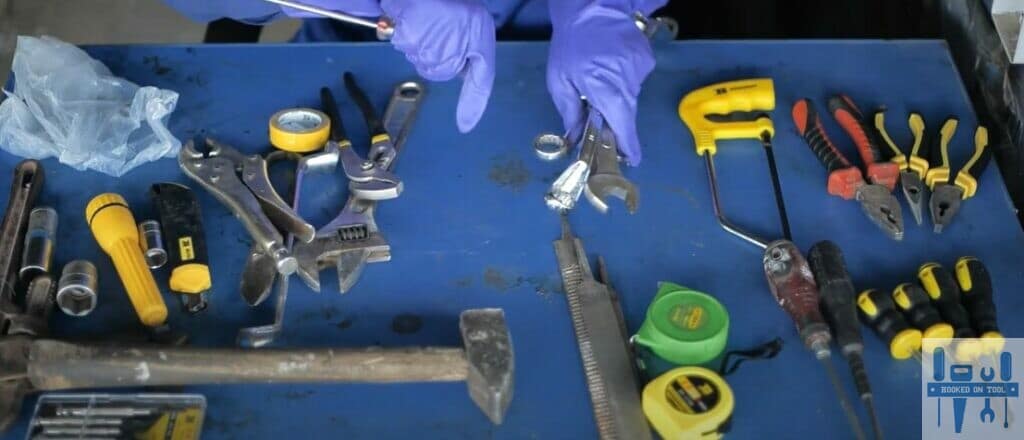 Place Bigger Tools First
Open every compartment that your toolbox has and start putting the tools you sorted into each compartment. Start with the bigger tools on the top compartments, like screwdrivers and hammers.
Then, go with medium sized tools like wrenches and pliers on the second row.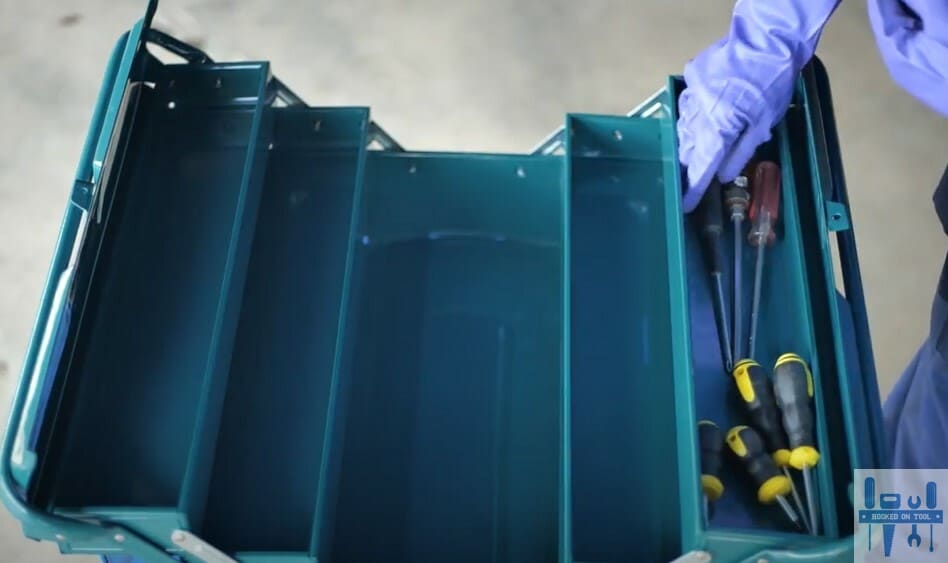 Put The Remaining Tools Inside
Keep going with smaller tools until you reach the bottom, central compartment. This tends to be the largest compartment so you can place your biggest or heaviest tools here, like drills and large hammers.
Of course, there aren't dozens of different places to put things in your toolbox. That's why you can place smaller things like cans of sprays and chemicals or measuring tapes on top of larger tools so that they're easy to reach and don't make a mess.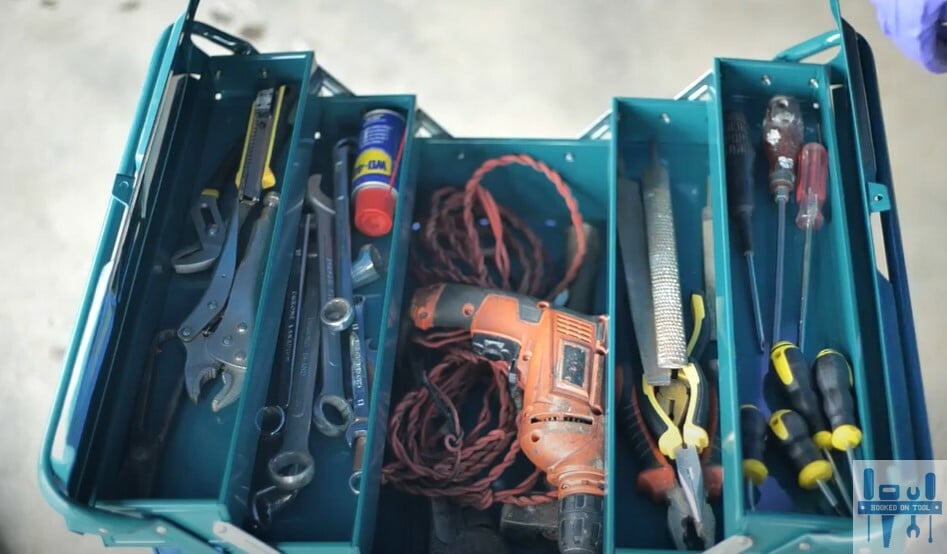 Conclusion
If you followed these few very easy steps, your toolbox should be squeaky clean and beautifully organized by now. You'll find that it's much easier to find all your tools and reach them more efficiently.
However, if you're more of a visual learner, you can find my video about this topic on HookedOnTool's YouTube channel. That will make it even easier for you to learn how to follow my tips and organize your toolbox!