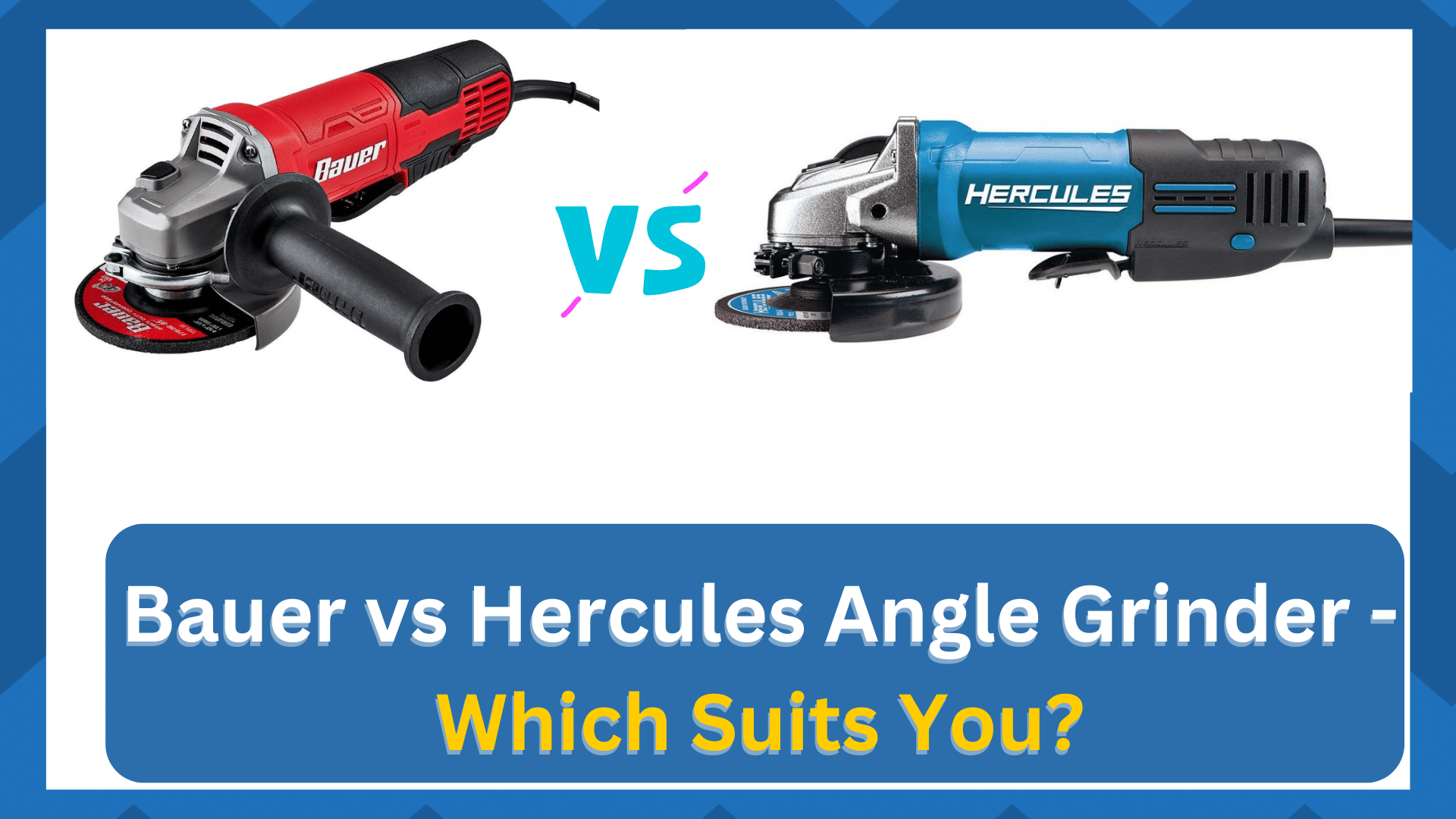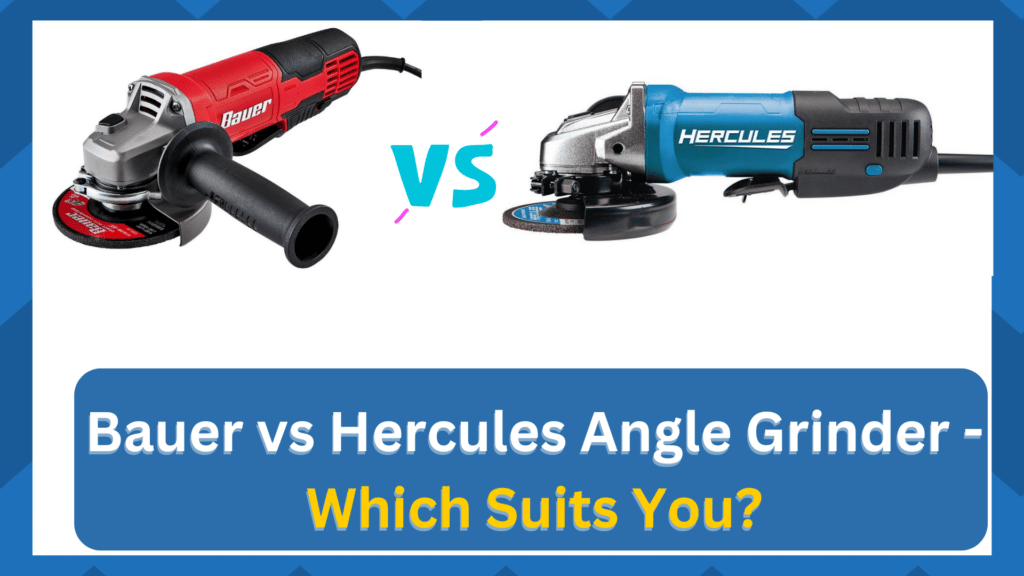 Most people working on projects at their homes realize that these require them to have proper tools with them.
While hand tools are enough to complete your project, these take a lot longer and can be quite difficult to work with.
Considering this, brands started manufacturing power tools that can help in completing the same projects in a fraction of the time.
While these are great to use, most of the features on them depend on the brand that you decide to get them from.
Recently users have been asking which company they should go for if they want to purchase an angle grinder.
When it comes to this, Harbor Freight offers a huge lineup of brands that all manufacture the power tool.
Bauer VS Hercules Angle Grinder Comparison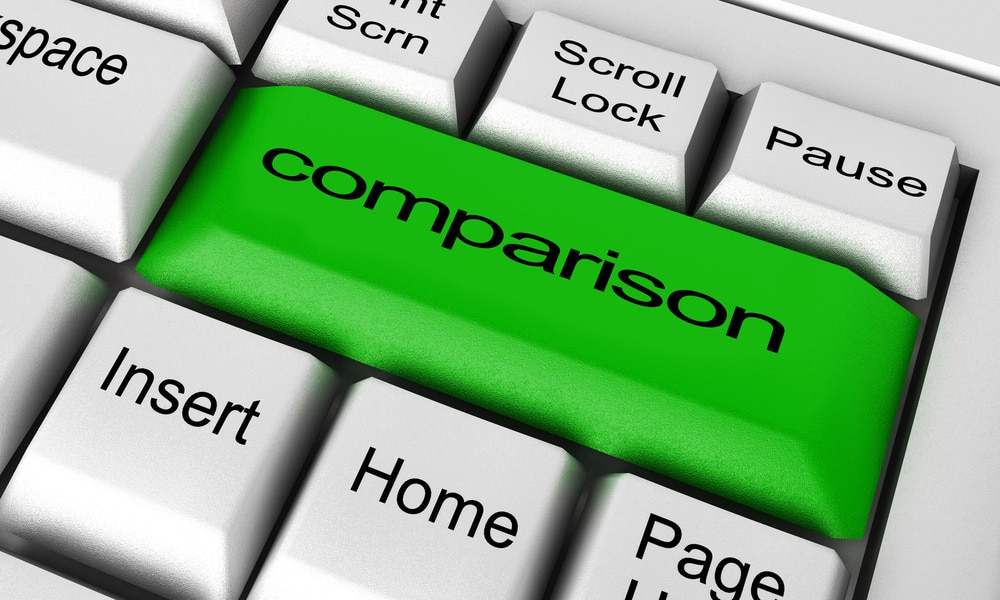 Out of all the options available, the angle grinder from Bauer and Hercules stands out. These are both amazing tools, but they also have tons of similarities.
Hence, we will be using this article to provide you with a comparison between the two devices so that it can be easier for you to select one.
| | | |
| --- | --- | --- |
| Specifics  | Bauer Angle Grinder | Hercules Angle Grinder |
| Max Speed | 11,000 RPM | 11,000 RPM |
| Switch | Slide Switch | Paddle Switch |
| Weight | 4.1 lb. | 5.0 lb. |
| Cord Length | 8 ft. | 6 ft. |
| Volts | 120 VAC | 120 VAC |
When you reach out to an expert about the comparison between these two units, you will find that there are more similarities than differences between these options.
The majority of owners find Bauer to be the better option because of its lighter structure and increased cord length.
Moreover, when it comes to a robust build, owners will like to go with the Hercules units. This doesn't mean that the Bauer units are unreliable or fragile.
Instead, the build quality and the general feel of the unit prompts owners to stick with the Hercules units over Bauer in terms of a solid build.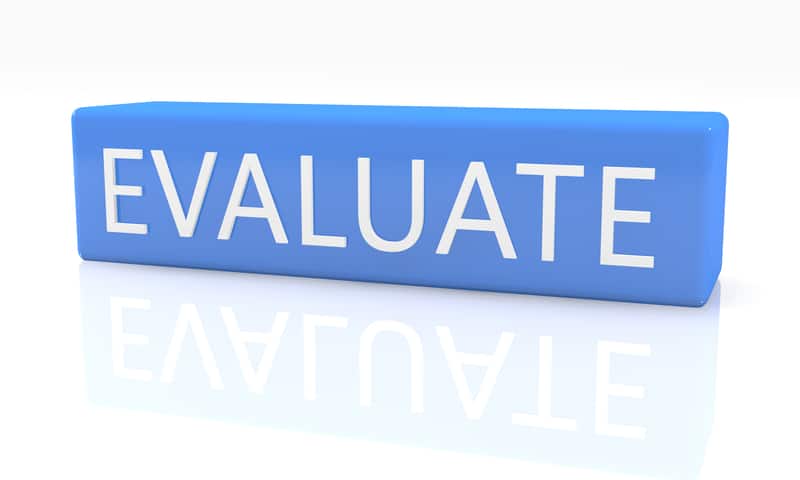 If you're a casual hobbyist who is only looking for a cheap and easy to use option, then going with Bauer will be more convenient in the long run.
On the other hand, the overall performance, as well as the output from the angle grinders, is one and the same.
You will get a bit better handling from the Bauer units because of their lighter structure, and the Hercules system will be better for rougher conditions.
So, you need to first evaluate the project that you're trying to get through with these units.
Going with either one of these options will serve you well as long as you're aware of the project requirements.
However, if you need help, then we suggest that you involve the dealer in the purchase decision.
Here are some more details to help you with the purchase. 
Bauer Angle Grinder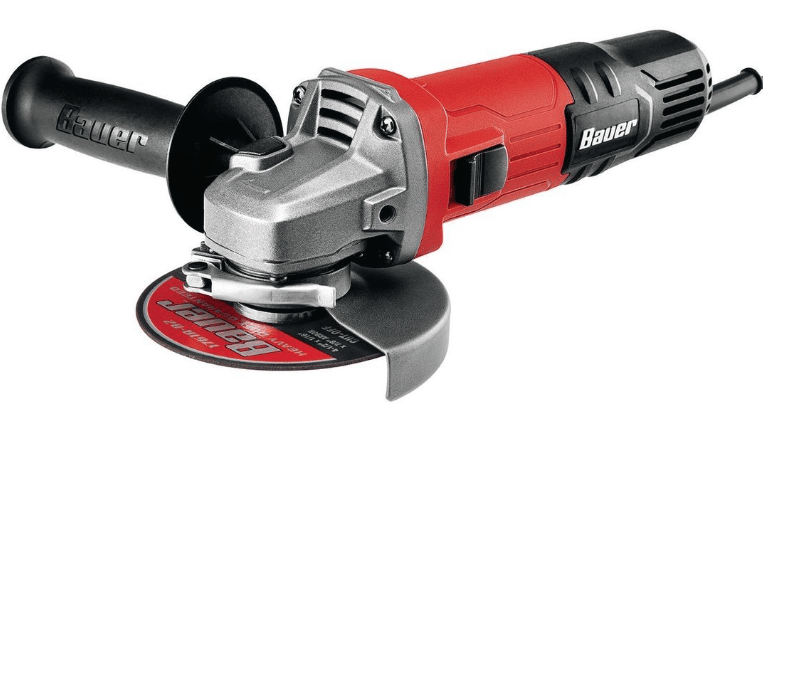 The angle grinder from Bauer comes in a compact size that is also light in weight. This allows people to store it easily and carry the tool around with them no matter where they go.
Though, you should note that these are not the only two benefits that this power tool comes with.
The Bauer angle grinder is equipped with a powerful lithium-ion battery from the brand that is capable of lasting people a long time.
In most cases, the battery can run for about 24 hours before requiring a recharge.
This is a long time, as most projects can be completed without even having to think about charging the device.
Other than this, the battery easily provides sufficient current to power the 20V motor installed inside the device.
This goes up to 3100 RPM easily, which is enough to grind through the most durable materials without any issues. 
Though, if you are working with delicate objects, then the tool also has a small slider on it that can be used to decrease the speed.
This can be quite useful as depending on the task you are dealing with, varying RPMs might be required.
The tool also supports 2-position handles that can be used for a tight grip when slicing through materials.
This is great, as having good control over your power tool at all times is essential.
When it comes to purchasing the device, people can either get it separately or buy the kit that comes with several accessories, including a charger and grinding blades.
So, you can check your budget and go with the complete kit of an isolated unit.
Hopefully, you'll be able to make the right decision here by seeking an opinion from the dealer as well as going through the intricate details of the project yourself.
From there, it is not that hard to isolate the perfect device for your unit.
Hercules Angle Grinder
Hercules is another brand that offers one of the most popular angle grinders. At first glance, people can notice that the tools from both of these companies look quite similar.
This is because the manufacturers behind the two brands are the same.
Due to this, the hardware used in the power tools is mostly the same, which gives them similar characteristics.
Though, you will notice that Hercules focuses more on providing tools to professionals, while the devices from Bauer are for home use. 
Keeping this in mind, the only major difference between the two angle grinders is that the Hercules one can deliver slightly higher power.
Aside from this, the features of both of these tools are the same, which is why tons of people get confused.
However, you should note that Hercules also offers a wired angle grinder. This is a lot more powerful as the blades can easily grind the hardest materials without even sweating. 
The only major downside to this lineup is that it is a lot heavier and larger which makes it difficult to carry around.
Moreover, the tool has a higher price, and people have to worry about keeping it plugged inside an outlet at all times while they are using it.
Most people should be able to understand which angle grinder will suit them better by going through the information provided above.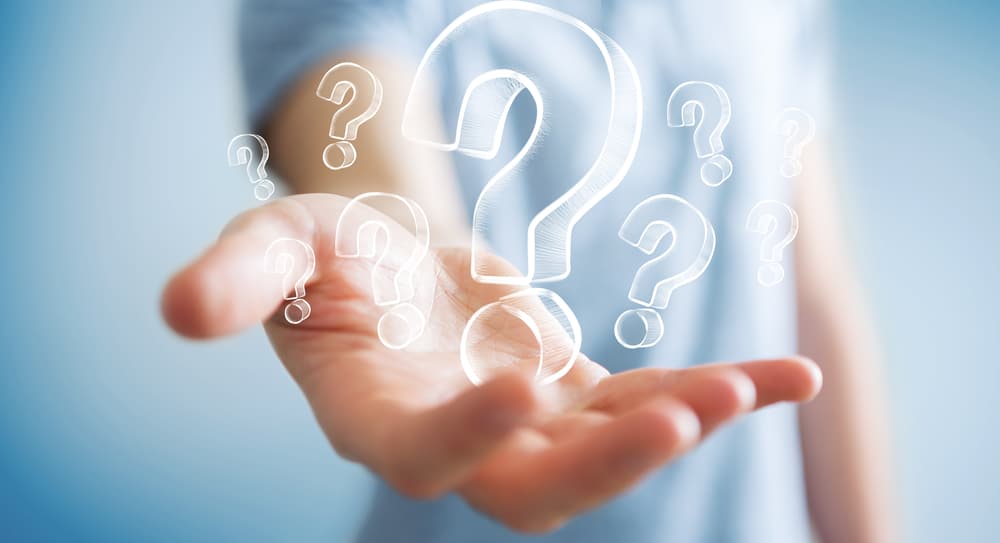 Though, if you still have any questions in mind, then you can contact the support team for these companies.
They should be able to answer all of your queries as well as assist you in finding a power tool that best suits your usage.
Similarly, you can also reach out to local experts, and they will be able to guide you accordingly.
Hopefully, you won't have to waste any more time deciding which unit will serve you better in the long run. Just avoid rushing through the decision, and going with either one is not a bad idea.
Wrapping Up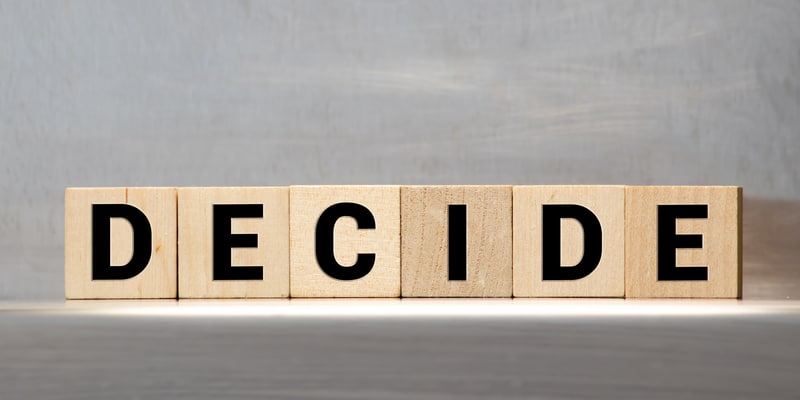 These details on Bauer and Hercules systems will help you find the right fit for your requirements.
As far as the basic performance is concerned, you will find that the max speed and the precision brought forward by other of these brands are the same.
You won't realize any unique benefit while sticking with one unit over the other. So, be sure to keep that in mind and go with the option that is lighter on your budget.
Usually, these items do go on sale, and you shouldn't waste more time trying to wait for the other one to go on sale.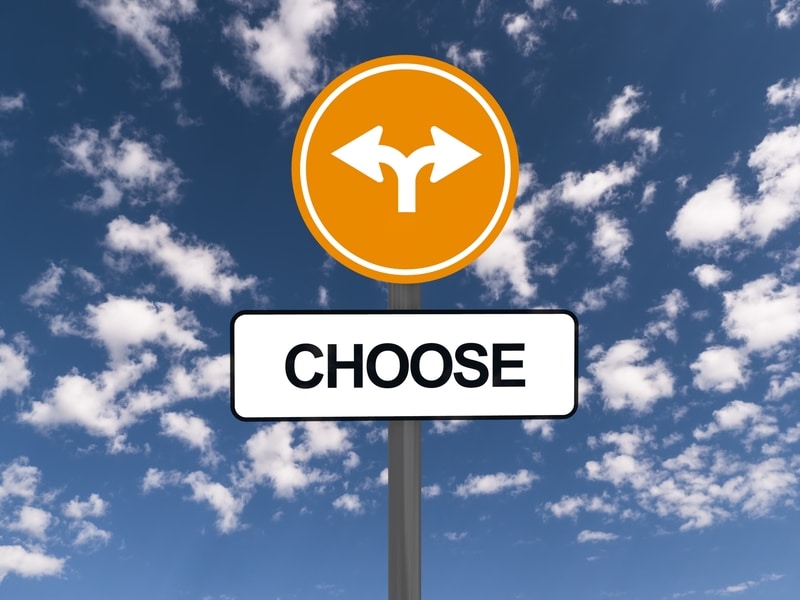 Even the difference in the weight, as well as the cord length, is not significant enough to help impact the purchase decision.
So, if you're in the same boat and can't seem to find the right fit, then you can go with the unit that is cheaper.
That will most likely be the right decision, and you will get used to the new accessory in no time.
Hopefully, this unit will last you for several years before you feel the need to upgrade to a better unit.