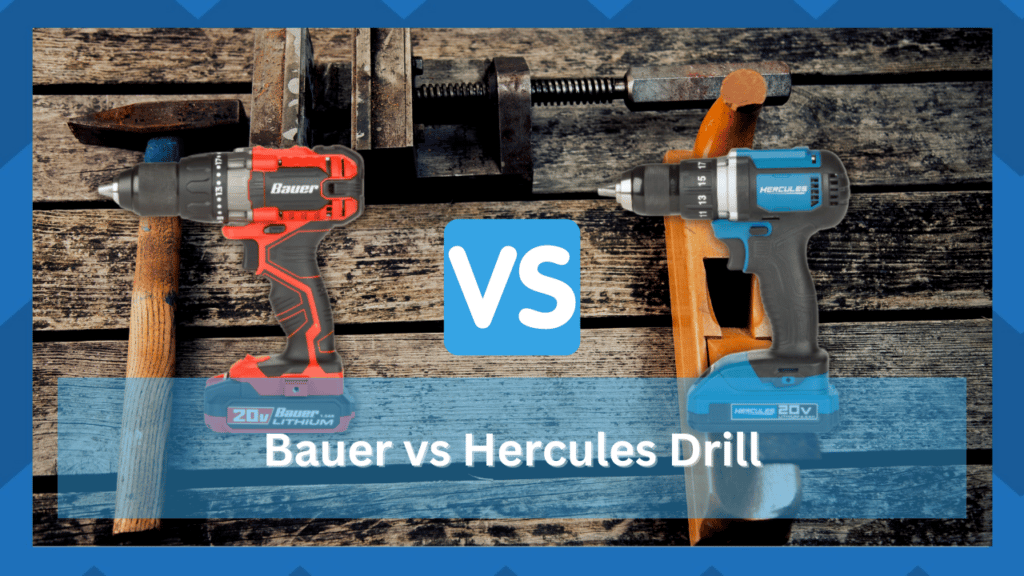 Harbor Freight Tools or also commonly known as Harbor Freight, is an organization that focuses on manufacturing power tools for its users.
You should note that there are several brands that the retailer Harbor Freight offers, and it can sometimes be difficult to choose between the power tools.
Most of the time, it is a good idea to ask the dealer about the unique value brought forward by each unit. That way, you won't have to play any guessing games about which unit will better match your requirements.
Bauer and Hercules are both famous brands that offer some of the best drills for their users. Though, these can also be quite similar, which is why tons of people get confused when purchasing them.
Hence, we will be using this article to provide you with a comparison between the two power tools.
Going through it should help you in deciding which one will be better for you and what the specifications of these devices are.
Bauer vs Hercules Drill Main Differences
| | | |
| --- | --- | --- |
| Specifics  | Bauer Drill | Hercules Drill |
| Weight  | 2.7 lbs. | 3.6 lbs. |
| Max Torque | 405 in. lbs. | 580 in. lbs. |
| Speed  | 0 – 500/0 – 1900 RPM | 0 – 600/0 – 2000 RPM |
| Motor Type  | Brushless | Brushless |
| Battery  | Not Included | Not Included |
While the majority of owners seem to be confused about which unit to purchase between these two options, the basic performance will be one and the same for most casual workmen.
Both of these units will serve you well in simple DIY projects that don't require any pro-level tools.
So, if you don't have to get through some demanding projects and need a simple unit to help with the fix, then going with either one will serve you well.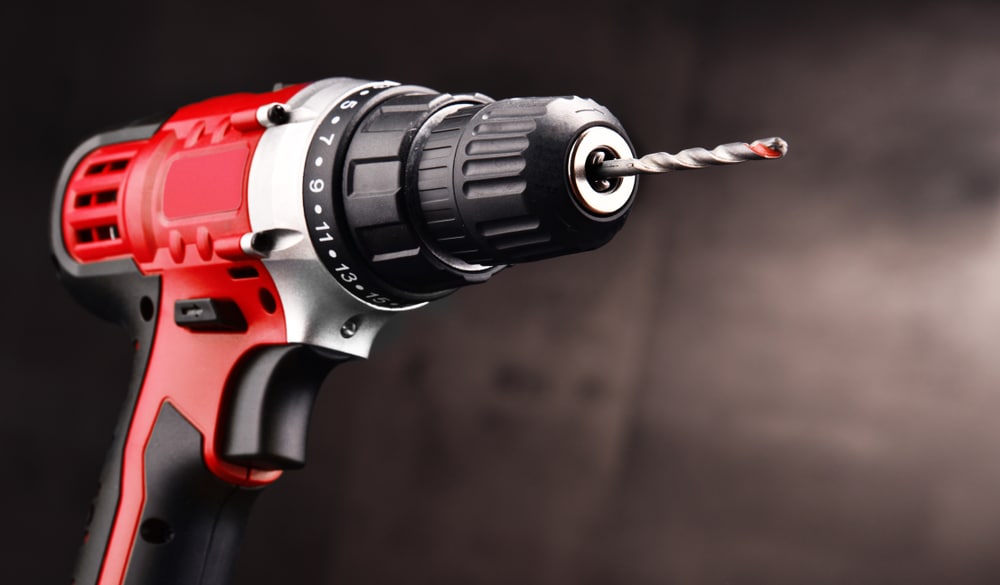 However, some owners do point out that the smaller status of the Bauer drill makes it easier to use.
On the other hand, if you're a professional that needs something to get through demanding projects, then going with Hercules is the better option. It will bring more speed, power, and a robust presence to your workshop.
On top of that, this tool is more durable than any other option that you will find on the market.
So, keep that in mind when choosing between these two options. You can't go wrong with either one, and both have decent warranty policies and dealer support.
You can further reach out to the dealer for more details on which unit will better match your needs. So, if you're unsure about which option to pick, just inform the dealer about your requirements, and he will take care of the rest.
Bauer Drills
Bauer offers a huge lineup of power tools that people can select from. You should note that this brand focuses on manufacturing tools that are smaller in size while also being able to deliver a high amount of power.
The Bauer devices use lithium-ion batteries to power them up, but the great thing about these is that they can hold a much longer charge when compared with standard batteries.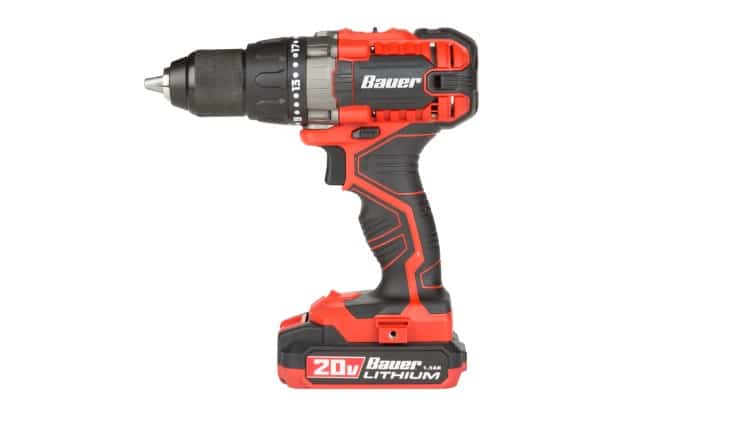 Additionally, these batteries are also capable of fast charging. This is a technology used in newer chargers that allow the battery to be charged using a higher voltage.
Bauer uses a 20V battery that can be charged within an hour or two at most. Once done, the batteries will then last people an entire day without any issues.
Keeping this in mind, the power delivery on the drills manufactured by the brand is also amazing. This is because the drills are capable of outputting about 1900 RPM, which makes it easy to drill holes in most surfaces.
Keep in mind that the drill bits you have equipped also play a huge role in the performance of your tools. This is why it can be essential that you have some of these bits stored in your house so that they can be used whenever required.
Overall, the compact size of the Bauer drills allows people to carry them around with ease. Additionally, the power ensures that you can complete most projects without having to worry about running into any problems.
So, if you don't like a massive drill that will be uncomfortable for your projects, then going with this model is a better idea. From there, you can effortlessly go through different projects without worrying about any strain on your hands.
Hercules Drills
Hercules is a similar lineup as it also comes with cordless tools.
Though, you should note that the company has also manufactured some corded power tools. The main difference between the two lineups is that the corded drills can deliver a much higher power rating.
Considering your requirements, people can easily choose a tool that will last them a long time. Keep in mind that Hercules focuses on manufacturing devices that can be used by professionals.
On the other hand, Bauer is more known for its lineups that can be used by people at home.
Depending on this, you can usually choose a tool that will work best for your usage. With that being said, there is a lot more variety when it comes to purchasing drills from Hercules.
This is because the brand manufactured two different sets of cordless drills while having a corded variant as well. The specifications of these devices can vary greatly, which is why you should go through them carefully.
Both brands offer warranty services on their products that can be claimed in case of any issues. Moreover, you are also provided with a customer support service that can be used to notify the company about any serious problems.
The team will ask you for details about your issue, and providing these to them should help in getting a solution.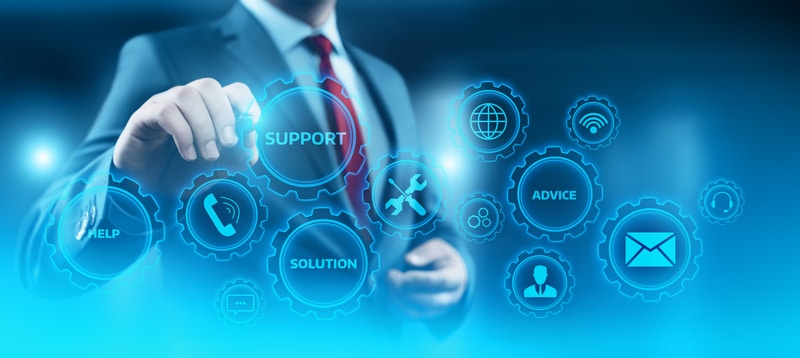 If you want to get the warranty on your product claimed, then go through the guidelines once. This should help you understand the requirements for the warranty service so that there are no issues later on.
Most of the time, you won't even have to show proof of payment to get a replacement. The dealer will verify everything on his end, and he will help you get through this error.
Wrapping Up
These specifics on the Bauer and the Hercules drill should help you make the right purchase decision. The requirements of every project are unique, and there is no such thing as one perfect tool for every job.
So, you'll have to do a bit of your own research to find which system will best fit your needs.
However, if you're new to these projects, then seeking help from the dealer is not a bad idea. He will help point you in the right direction, and all you have to do is to provide him with details of the requirements.
From there, he will enable you with many models that will match your needs.
Most of the time, you can't go wrong with either one of these options. However, if you are only looking for peak performance and a robust system, then going with Hercules is a better idea.
Similarly, if you're looking for a more comfortable unit that is easy to manage, then going with Bauer is a good option.
Hopefully, this will clear up some confusion, and you'll be able to find the right unit for your projects.