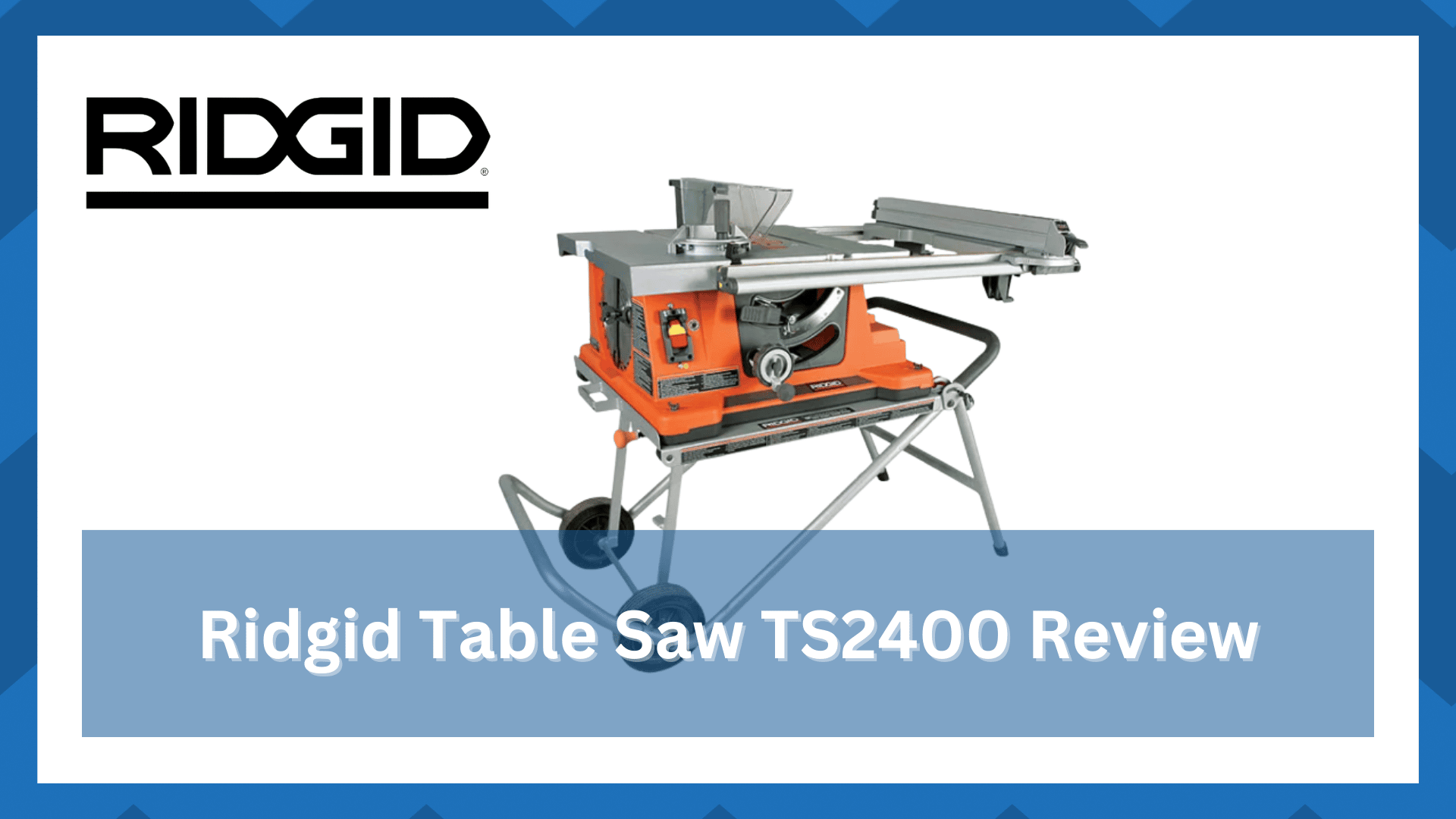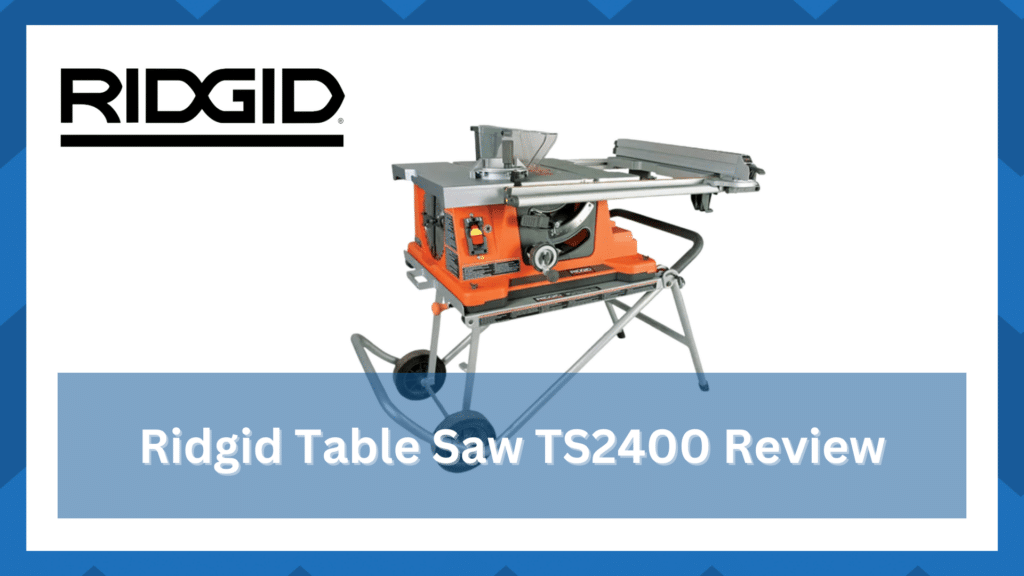 We all have that one unit or accessory that we wish to add to our setup. For some it is the perfect power tool, while others like to go with woodworking options. Sadly, the huge price tags on some (most) of the premium brands have discouraged many owners.
Still, that doesn't mean that you should give up hope! Instead, you need to push through this barrier and try to save some cash. Yes, you can try saving some cash and going with a more robust unit from brands like Ridgid.
How you should investigate various tools is now the issue. The best course of action is to work with an expert and frequent your neighborhood hardware shop.
Will it be easy to do? No! However, you will get so much knowledge, and it is not a terrible idea to stick with well-known brands like Ridgid.
With Ridgid, you can be confident that you are selecting the appropriate tools while also benefiting from their ideal durability and performance.
One such excellent table saw is the Ridgid Table Saw TS2400, and you will be able to use it without any problems for all the various requirements you could have.
You can move the TS2400 around rather simply since it is the most powerful and portable option.
If you are considering a table saw for any of the needs you could be having, the TS2400 is simply the best thing for you to be enjoying. A few features that you need to know about are:
Ridgid Table Saw TS2400
Portability
The best thing and one of the most prominent features that you might be getting on the TS2400 is portability.
It comes with 2, 6" rugged wheels on one side and fixed stands on the other that make it a perfect choice for you to move it around but add the perfection of stability and portability for you. 
With that in perspective, you can easily use it for any needs you might be having and that too without having to worry about a thing at all.
The overall weight distribution is also particularly great, and it merely weighs 124.5 lbs.
That is the best thing for you to be enjoying. That makes it one of the best choices for you in order to use it for any portable needs you can be having.
Durability
While there are no such problems with the durability on the TS2400, there are several options that you can choose that might be a bit better when it comes to the durability.
That is why, if you don't have any extensive applications, and you are not looking to use the table saw for extended hours, it would be a perfect choice for you to be having your hands at.
However, if you are a professional, and use the table saw for hours on a daily basis, you might need to consider a few other options that might suit your usage in the right manner without causing you to face any downtime at all.
Utility
The table saw is the best option since it has extra functions and several adjustment options to suit your needs. Variable speed is another convenient feature of this table saw.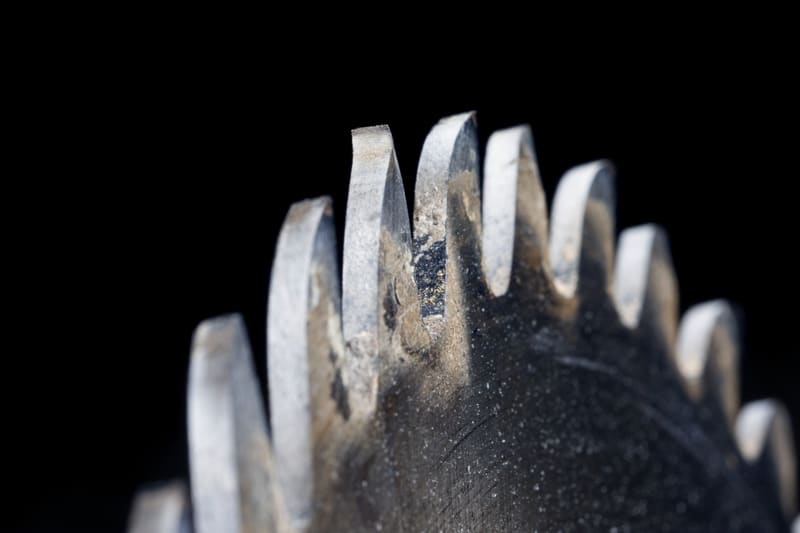 You'd be able to handle any task at hand with ease thanks to the 10″ blade's enhanced power and efficiency.
It is also the perfect thing for you to be enjoying the sharpness and power to be used for cutting down all the different types of materials you might have been dealing with.
Safety 
As far as the safety aspect is concerned, you will get a robust blade guard.
You'll need to depend on this protection to shield not just your hand but also the rest of your body from any potential flying debris and filth. Yes, the guard is a little hefty and can make it difficult for you to move about.
However, you shouldn't place too much importance on the structure and movement.
The only thing you need to bear in mind is that the Ridgid blade guard will keep you safer than the other alternatives, so you can rest easy with it. Therefore, the only danger in terms of safety is your own expertise and nothing else.
As long as you're careful and don't show any stupidity near the table saw, you'll be safe. Just be mindful of the surroundings and always rely on the blade guard.
Dust Collection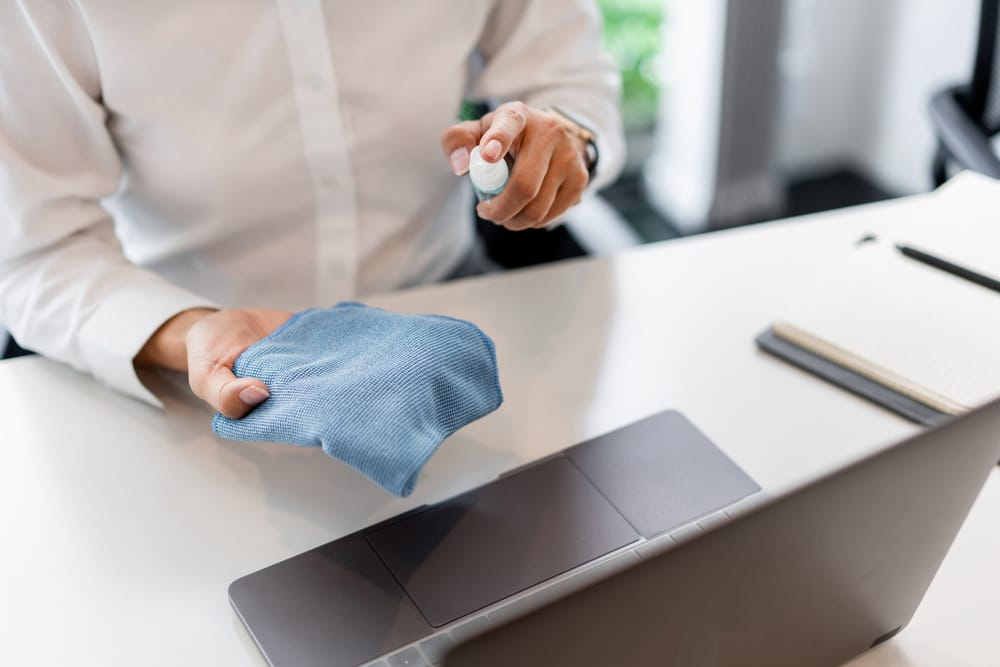 This feature to the table saw is beyond amazing. You will get exhaust ports that will create a huge difference with the clogging issues.
While there have been some concerns about the dust getting clogged inside these ports, these concerns were addressed pretty easily.
When you're using larger chunks or the material is a bit rough, then you need to clear up the ports by removing the grills inside. The purpose of these grills is to filter out the material, but larger chunks can clog it up in no time. 
So, when you're relying on this option, it is a good idea to first remove it all up and then use the dust collection features one more time. The ports won't get clogged and you will be able to get a decent response.
Just make sure to clean out the ports once every other use.
This will help you get the idea pero france from the system and you will not feel the need to switch to any other options. Hopefully, you will be sorted out with this Ridgid system. 
Dealer Support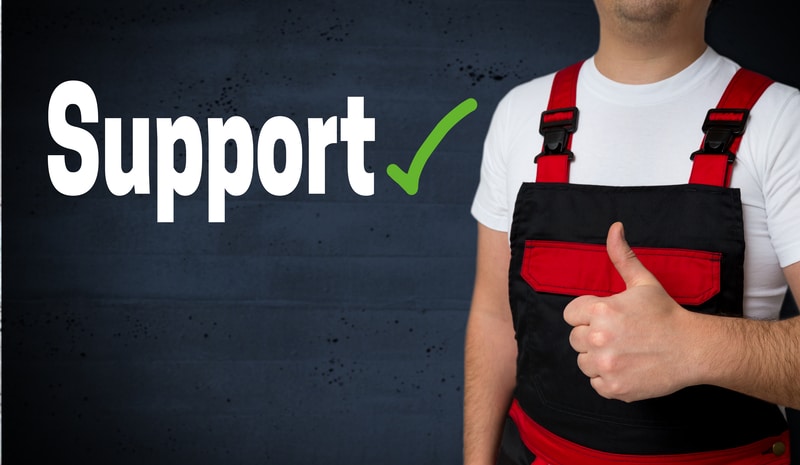 Ridgid provides outstanding dealer service, and you shouldn't expect anything less from this company.
This brand has come a long way in the globe because of its commitment to satisfying the needs of the consumer. You will thus be taken care of with the best performance and usefulness.
When it comes to resolving difficulties, you will find the Ridgid assistance to be among the finest, if not the best.
You may contact the dealer whenever you have a problem, whether it be a warranty claim or a simple issue (about any issue). He will have no choice but to assist you.
There are many owners that support this brand, and this technique has had nothing short of great effects on the market. So be sure to hang around with the Ridgid employees if you want to seal the acquisition.
Initially, picking one of the less priced options could seem like a smart move. The system's performance won't be at its best if you focus on exceptional performance and utility instead of merely being realistic.
So, be sure to keep track of all of these pointers and you will be sorted out with the perfect utility. Hopefully, Ridgid Table Saw TS2400 will be the last unit that you'll need to buy for your projects.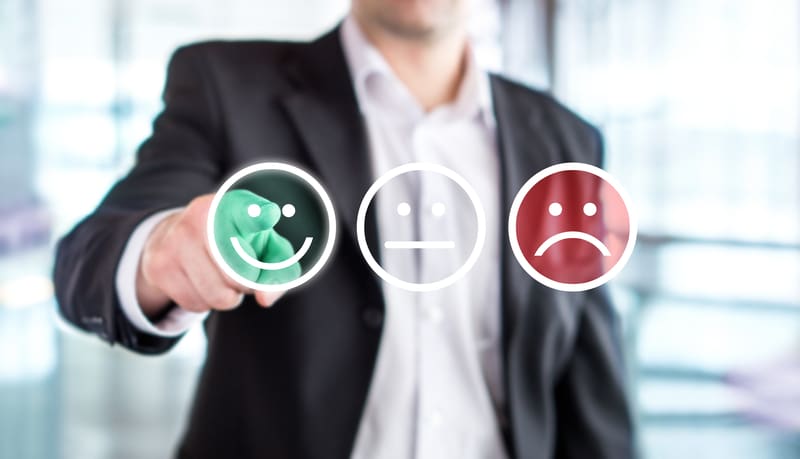 Wrapping Up
Can't finalize your purchase on the Ridgid Table Saw TS2400? Well, the details listed here should help you out.
Will it take time to figure out the right option for your budget? Probably! However, you don't get stuck on the bright side of things only.
Instead, it is always better to expand your perspective. Sometimes, going with the more expensive yet more convenient system is the better idea.
While these units are expensive, the convenience will make up for the money spent.
Moreover, you'll be able to save some precious hours of work when sticking with options like Ridgid Table Saw TS2400.
These hours can be translated into more free time that can be used for productive work. So, you might actually make yourself more money in the long run.
Lastly, you will also notice the safety and the control from this table saw is amazing.
While this brand is not the best on the market, it is one of the best.  So, it values customer experience pretty seriously and promotes better units to help customers with a great experience.