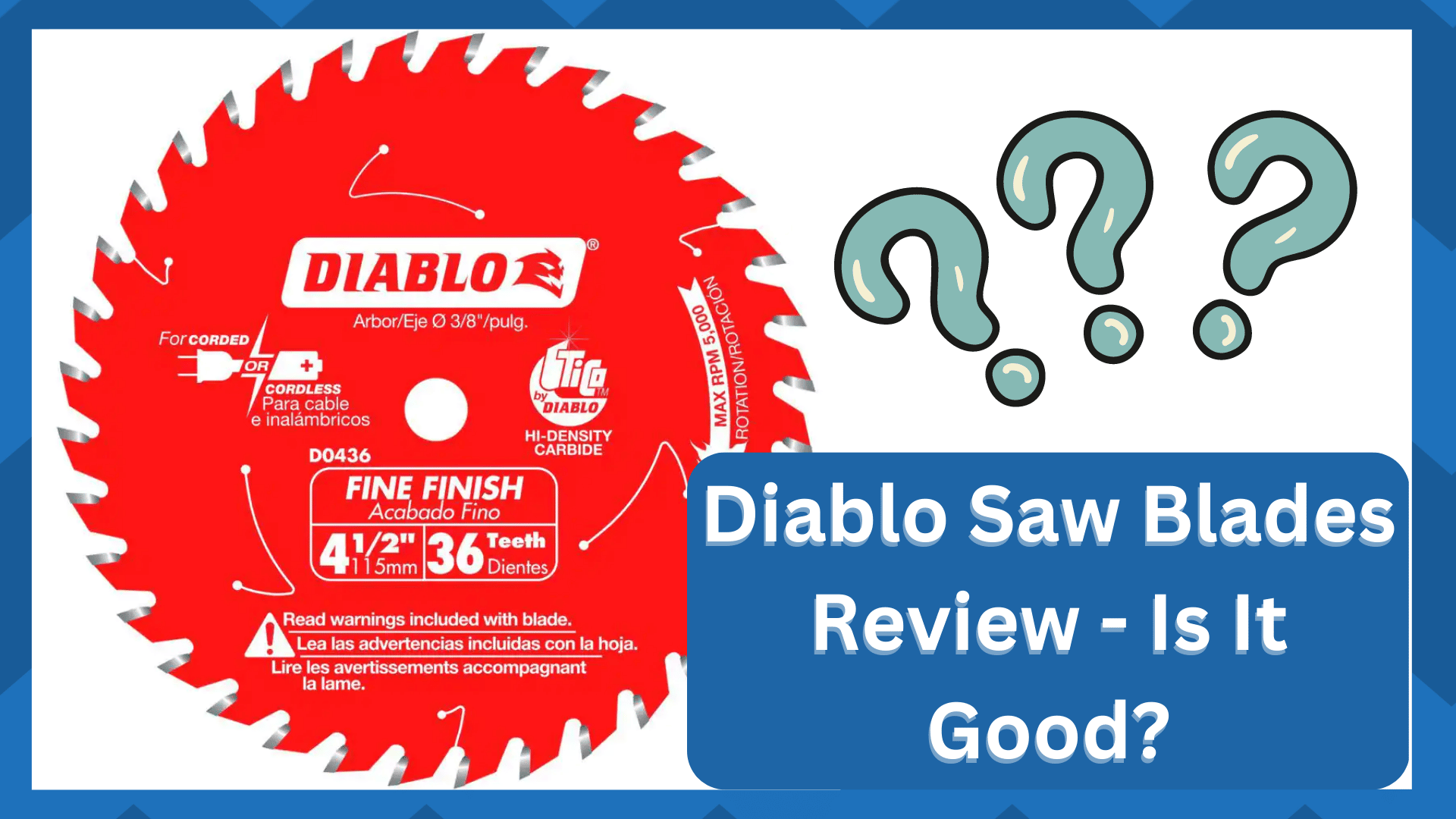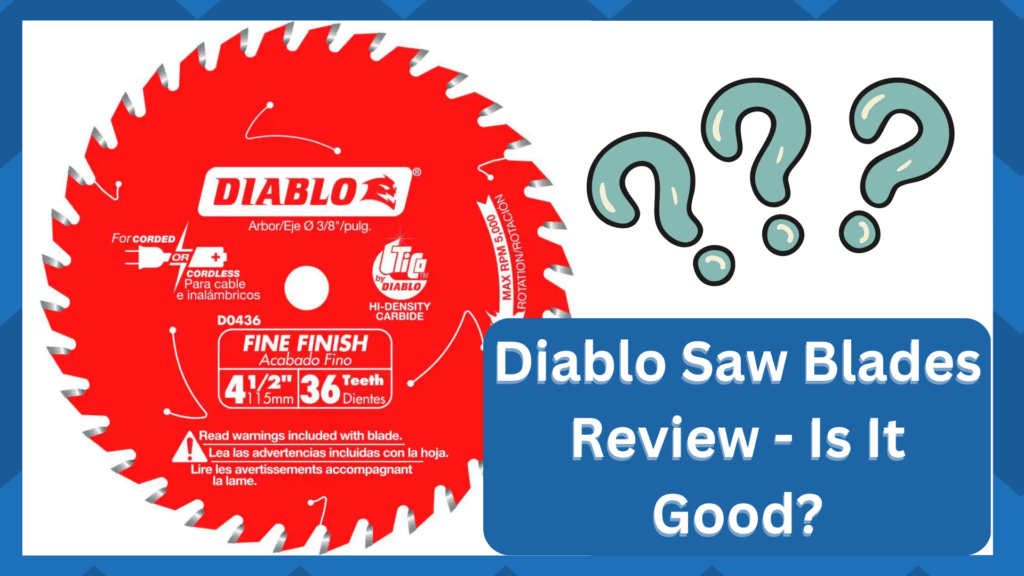 Saw blades are the most important factor in any saw. They take most of the beating, and that is why you need to make sure that you are getting the right saw blades that are suitable for your needs.
Not only does the saw blade you are using need to be durable to take on any applications that you might throw their way, but you also need to ensure that you are getting the perfection of size to go with your saw, choosing the right blade type for the material that you are cutting and a lot more.
That is why the blades that you can get on your saws usually are not just enough to get the job done for you, and you will need to go for some additional power to have just the perfect experience you might have been looking for.
That is why Diablo saw blades are an option that you need to consider for any out-of-the-box needs you might be having with your saws.
Diablo Saw Blades Review
They are some of the most sturdy and durable after-market blades that you can use on your saws and enjoy a better overall experience.
Diablo Saw Blades are manufactured by Freud America and with over 50 years of manufacturing experience, you will be able to have the right peace of mind that you are getting what you need without any major issues or problems. 
A few key features that you need to know before you can make any purchase decision are:
Compatibility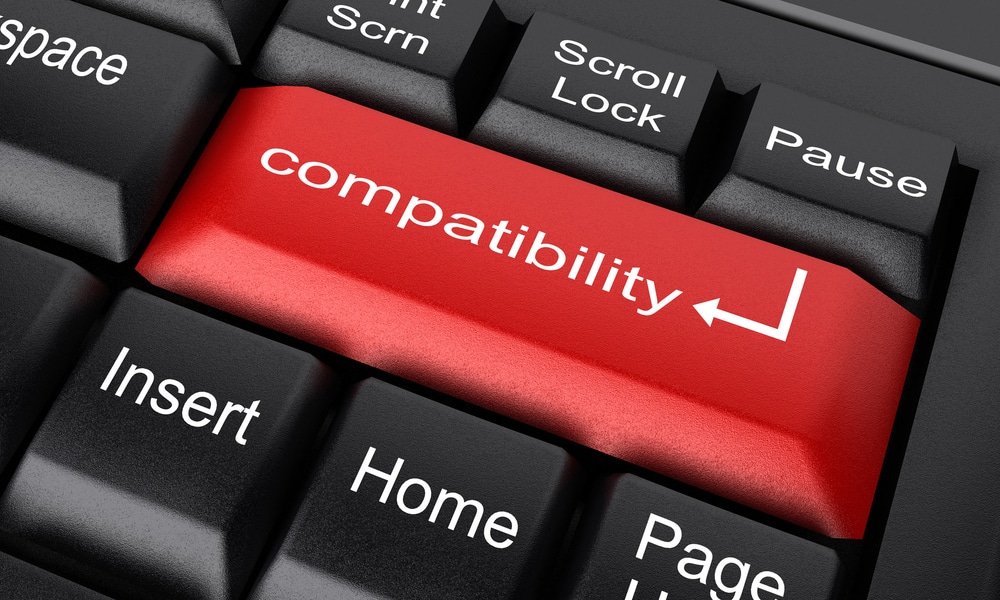 The first question that you might have on your mind is whether these blades are compatible with the saw that you have, so whether you will be able to use it on your saws properly or not.
Diablo Tools offers the widest variety of saw blades that are perfectly compatible with Trim Saws, Circular Saws, Miter Saws, Table Saws, and Low RPM metal saws.
Not only are they compatible with all these saws, but you will also be getting to enjoy the right perfection of having multiple sizes of blades for each of these saws.
That way, you can be assured that whatever type or size of the saw you might have, you can find just the perfect blade for it down their inventory.
Utility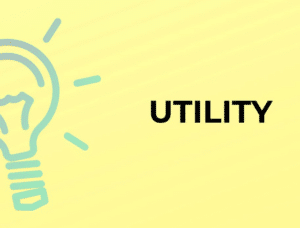 The next big thing is the utility, and you will definitely have to make sure that these blades can serve the cutting purpose that you have in your mind.
So, you can find a wide range of blade types as well being offered by the Diablo Saw blades, including Wood Cutting blades, multipurpose blades for cutting wood and metal both, Metal cutting blades, aluminum, plastic & composites cutting blades, fiber cement cutting blades and laminate flooring blades.
That pretty much covers all the possible applications one might be having, and with that, you can pick just the blade that is made for the application that you might have been dealing with. 
This way, you will not have to miss out on a single thing at all, and you will be able to enjoy the best possible experience with these at the same time.
Durability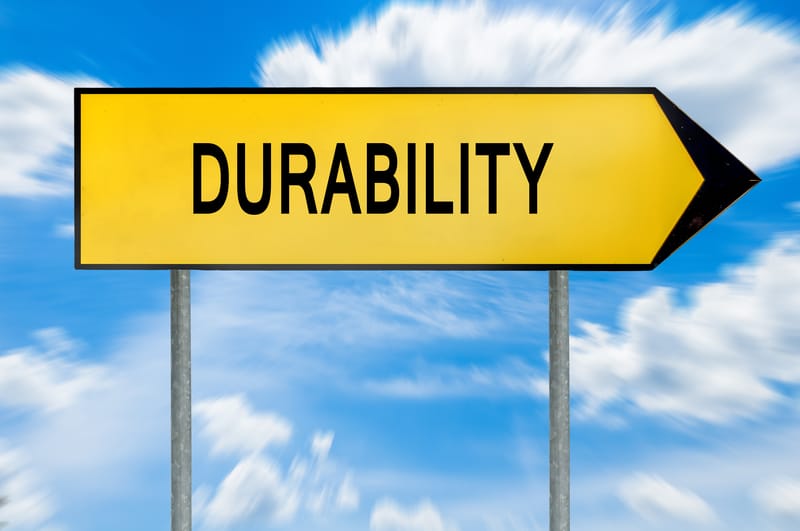 Durability is another major concern since those who have to use the blades regularly know that these blades can lose their edges pretty fast and need to be sharpened quite often. That will often bring the blades to a point where they are dull and cannot be sharpened anymore.
That is why Diablo saw blades are offering the ultimate durability that you can get on any of the blades. With the material-specific blades that you can choose from their inventory, you will not have to worry about the durability factor at all.
You can freely use all these blades, and they will not only be better performing when it comes to the cutting part, but they are also pretty great with durability and have a longer life than any of the other blades available out there in the market.
This way, you can be certain that you will be enjoying just the perfect experience, and you will not have to replace the blade often since they get you better life on your blade.
Market Sentiment
When looking to purchase accessories for more demanding jobs, it is best to look at the market sentiment.
You will be able to figure out pretty easily whether or not the system matches your requirements. That way, there won't be any unpleasant surprises or other complications. 
With that said, Diablo has been one of the best, if not the best, brands when you're talking about finding the perfect blend between pricing and value. This brand has long been dominating the market and is the ideal fit for owners on a budget.
The pricing on the Diablo blades is pretty affordable, and you will not have to go over the budget to make use of this system. However, the cheaper price tag on these systems does not mean that you will get cheap value.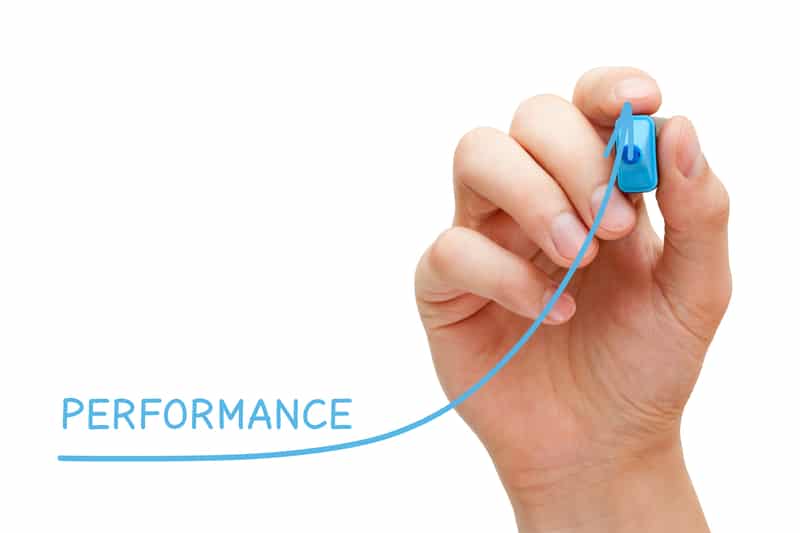 Instead, you need to consider that the performance of these systems is beyond amazing, and the blades will not get deformed or overheat when under pressure.
As long as your technique is optimal, you can get amazing performance from this blade. 
Most of the time, everything comes down to your technique. If you're aware of how to feed the material properly, you will not only extend the lifespan of these units, but the performance will also improve.
So, be sure to keep all of these pointers in your mind when you're stuck in the purchase decision. 
Cut Quality
The next thing to consider here is how well it handles the cut, and you will not have to worry about any rough patches. One of the biggest issues with your traditional saw blades is that these blades will burn up the wood.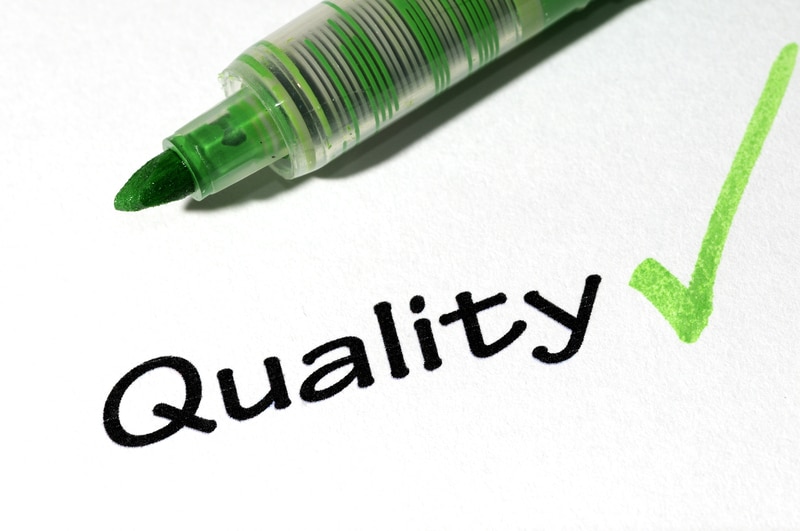 You will see clear patches, and the finish will be subpar in the best-case scenario. You will suffer a huge loss when you're trying to get through a demanding project, and the material will simply be wasted. While you can still try a few remedies, they will end up costing you more.
Luckily, with the Diablo blades, you will not have to worry about these patches. The finish and the cuts will be ideal, to say the least, and you will be completely satisfied with the performance of this unit.
So, be sure to spend a bit extra, and don't try to go with the subpar components. Otherwise, you will simply be disappointed by the performance of the system, and the response from this unit will not be ideal.
Hopefully, you will be sorted out in no time, and the unit will serve you perfectly. 
Dealer Support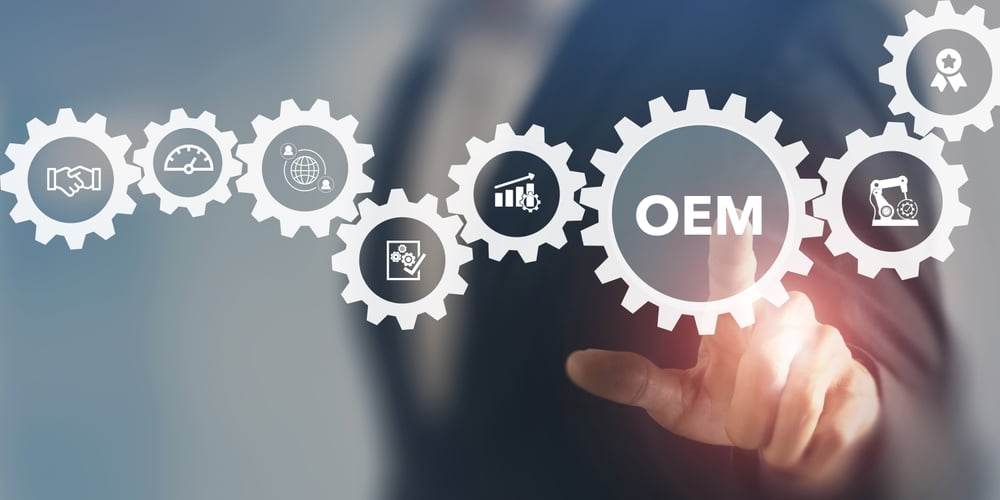 Lastly, the thing that you need to check is the dealer support. You have to make sure that the dealer is ready to help you out in case of any issues.
Otherwise, you will just be risking your purchase without getting any performance out of the system. 
You'll be glad to know that Diablo is one of the oldest players on the market, and no brand can survive this long without having robust dealer support.
You will not only get an amazing warranty policy, but the dealer will always be ready to take charge of the situation.
If you do get stuck in some errors or complications down the road, it is a good idea to reach out to the experts.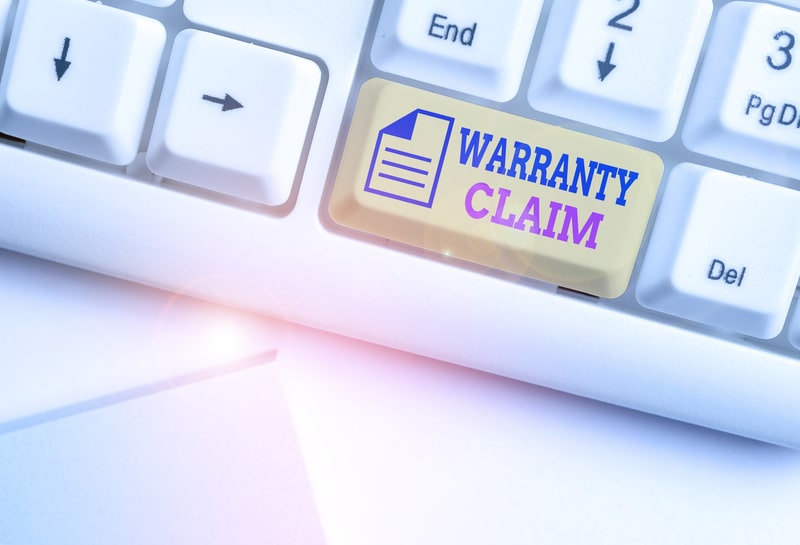 You have to explain your issue to the professionals, and the dealer will be more than happy to take the lead from that point forward.
Even if the warranty has expired or you messed up the unit yourself, the official support team will do everything in its power to help you with a quick fix.
So, you don't have to get anxious over the dealer support or the purchase security with this brand. 
Wrapping Up
Struggling with rough cuts and fragile blades? Diablo has got you covered with the best option on the market.
Not only are these blades affordable, but they also leave a beautiful cut and clean finish. So, you'll be sorted out with the best performance on the market.
When you look at the structure, these units will be thinner and lighter than most of the other traditional options on the market. You will get exceptional durability, and the performance of these systems will be out of this world. 
From beginners to experts, countless owners have mentioned amazing things about the clean cuts, quick processing, and efficient finish. Even if you're not that confident in your skills, making use of the Diablo blades will serve you perfectly.
If you're still not sold on these units at this point, then you need to reach out to the experts. Getting opinions from local experts and other community members will save you a ton of time down the road.
So, be sure to reach out, and you will be sorted out in due time when it comes to the Diablo blades.