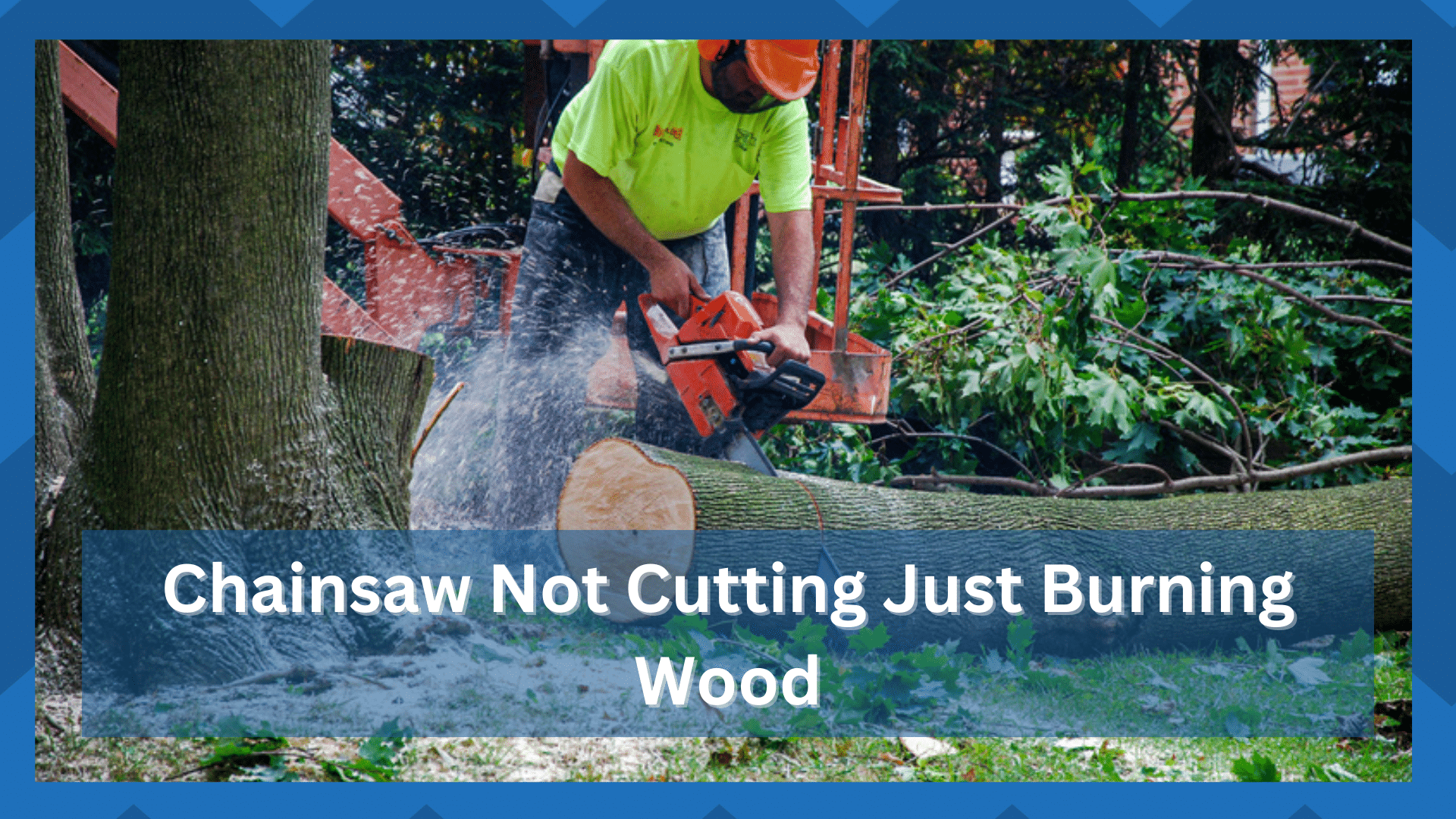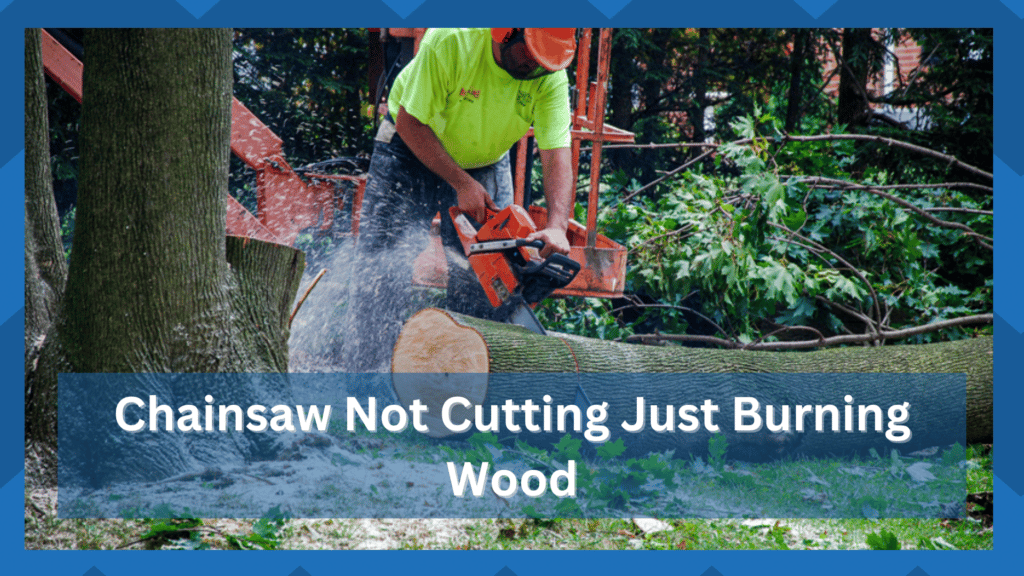 We'll never debate the fact that using power tools and woodworking tools like a chainsaw is incredibly dangerous. However, that doesn't mean that you can't limit the danger.
It all comes down to practice and experience with a professional. So, get some pointers before testing your first unit. 
Chainsaw is one of the most efficient, fast, and powerful tools that you can get to cut through a number of different materials, but it is mostly used for wood and allows you to cut bigger logs conveniently and much faster at the same time.
That is pretty great, and you will not have to worry much either in order to get the job done. 
Yet, if the chainsaw that you have is not working properly and it is not cutting, instead it just burns the wood, which can be troublesome and problematic for you at the same time. A few things that you can try out to get this problem solved are:
Chainsaw Not Cutting Just Burning Wood
Sharpen the blade
Most of the time this problem is caused due to the blade not being sharp enough to get it done for you and instead of cutting, it produces friction that will cause the chainsaw to burn the wood instead of getting it sorted for the cutting needs. 
That is why you will need to ensure that the blade is not blunt and is sharp enough to get you sorted for cutting and that will be the best thing for you to cut the woods in the right manner.
Change the Blade
The next thing might be the blade might have ended the life it has and it might be done. That is one of the main concerns for most of the problems that you might be getting. That is why, there is not much that you can do, and you will need to go with the blade replacement instead.
With that in mind, if you want to be enjoying the perfect experience, you will be getting the right sharpness on the blade and the blade will be serving you for a long time afterward so you don't have to worry about anything anymore.
Adjust the Chain
Another problem that you might be facing that you will need to be careful about is the adjustment of the chain.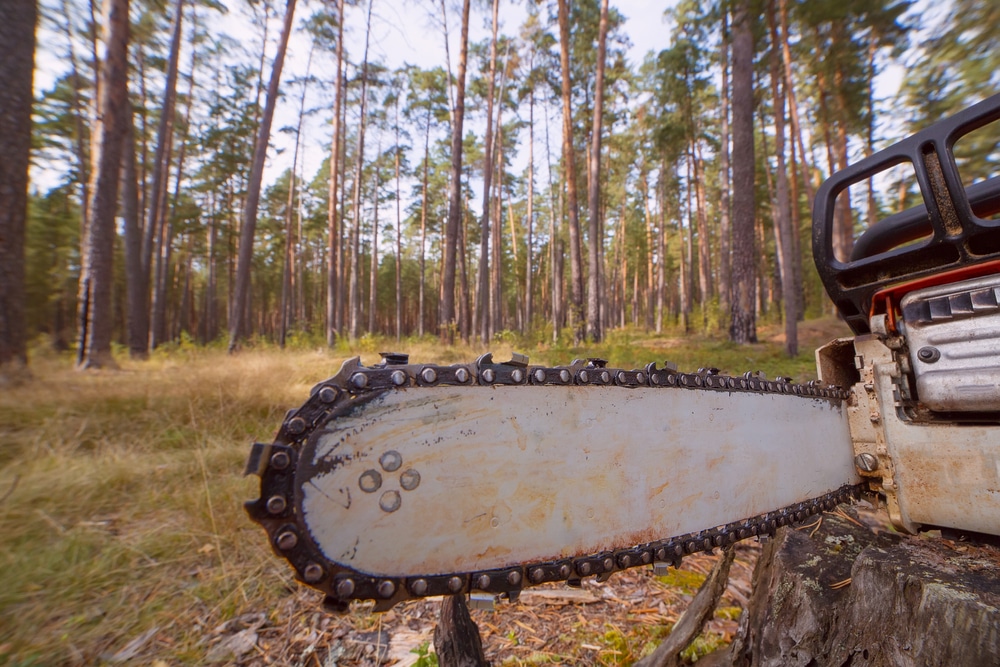 If the chain on your chainsaw might be too tight or too loose, that can cause you a number of issues including the problem with the chainsaw not cutting instead it will just burn through the wood since the chain might be loose, or too tight and instead of cutting, it will just cause friction that will increase the temperature and burn instead.
That is something that you will particularly need to be careful about and once you adjust the change with proper tension on it, it should be solving all such problems that you have been facing earlier, and that will be getting it all fixed for you as well appropriately. 
Make sure that you are adjusting the chain precisely, that should be the best thing for you to be enjoying the accuracy since if the chain is loose or tight, that can also cause you a number of other problems that you will effectively need to have fixed.
So, you have to always narrow down the issue to the chain. Ninety nine percent of the time, the issue will be with the chain and nothing else. All that you have to do is to check up on the hardware and make sure that it is not damaged.
From there, you can also move forward to check up on the chain bar. While it is pretty robust in most chainsaws, it can still get damaged under too much pressure.
Check For Damaged Bar
Struggling with a damaged bar? Well, you're in a tough spot. Fixing a damaged or bent bar is not that easy. So, the only reasonable thing that you can do here is to replace the bar. There are no quick fixes here, and you can't just bend the bar back into shape. So, be sure to check for damages.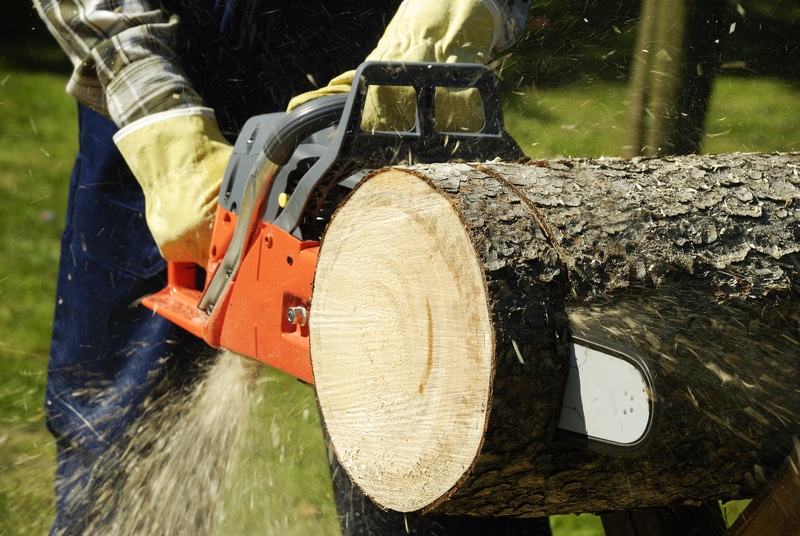 When you do find issues with the damaged bar, all that you have to do is to purchase a replacement. Most of the hardware stores maintain a complete collection of replacement parts. 
So, just browse through the store for your respective brand and then have them ship you the replacement. The good thing is that this replacement will not be that heavy on your budget and you will be able to develop an amazing system.
Moreover, the installation is fairly simple. After installing the new bar, you need to also keep track of the lubrication requirements and make sure that there is no gunk or debris on the chainsaw. 
All that you're trying to do is to limit the friction and promote clean and sharp cuts that rip away the wood and don't create friction. This simple change in perspective will help you a ton when it comes to figuring out a decent solution.
The Stop Lever Might Be Engaged
Now, in some chainsaws, you will find that there is an emergency lever. Over time, this lever can get engaged or loose to halt the speed of the chainsaw. So, you might be dealing with the same situation and you need to check up on the screws.
A screwdriver is required here for two reasons: first, to secure the connections; and second, to check that the lever is in the unlocked position.
When this lever is properly engaged, the chainsaw should not be strained in any way and should remain still. Otherwise, you'll just be discouraging yourself.
Another crucial consideration is turning off the electricity before using the chainsaw. If you attempt to repair the chainsaw in that manner, you will risk injury or perhaps amputation.
Obey all safety regulations at all times to avoid hassles. If you do anything else, you'll just make things worse. Instead, you should consider having a professional handle the situation.
Yes, the expert might charge you a few dollars or you might have to pay for some replacement parts, but that is much better than wasting hours of your own time trying to fix the error.
Just Call The Dealer
There is simply no point in struggling on your own and trying to fix everything without getting help. Most of the established brands and even some subpar brands offer decent warranty policies to the owners. So, there is no gain in trying to get through the fix on your own.
Instead, you need to call up the dealer and have him guide you through the issue. He will demand a few details to verify your purchase and you can provide him with a receipt. From there, you can just go forward with a claim and then demand a new saw altogether.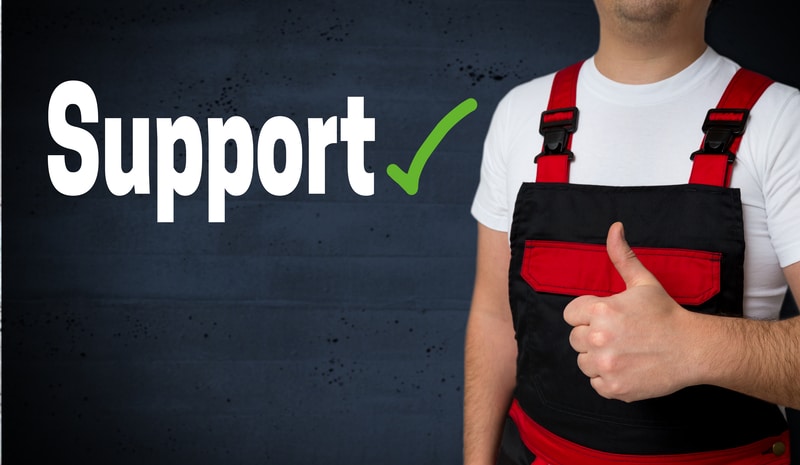 If the issue is with the saw and you didn't damage the saw yourself, it will not be that hard to get a new unit. So, instead of trying to fix the issue on your own, you should reach out to the dealer and have him help you out. 
Wrapping Up
Knowing what to do in the event of a Chainsaw Not Cutting Just Burning Wood is possible today. Usually, you just need to check the chain's tension. If you eliminate any potential for error, you won't have to worry about it.
On the other hand, if there are hardware issues or a dull blade, you will need to replace them. Some people think an electric sharpener is sufficient. But if you get stuck, try again with a fresh blade.
There will be more to do, but you must allow yourself sufficient time to find a workable answer. Making these blunders will prevent you from developing a solution that is viable. A chain that cannot puncture wood is of no use.