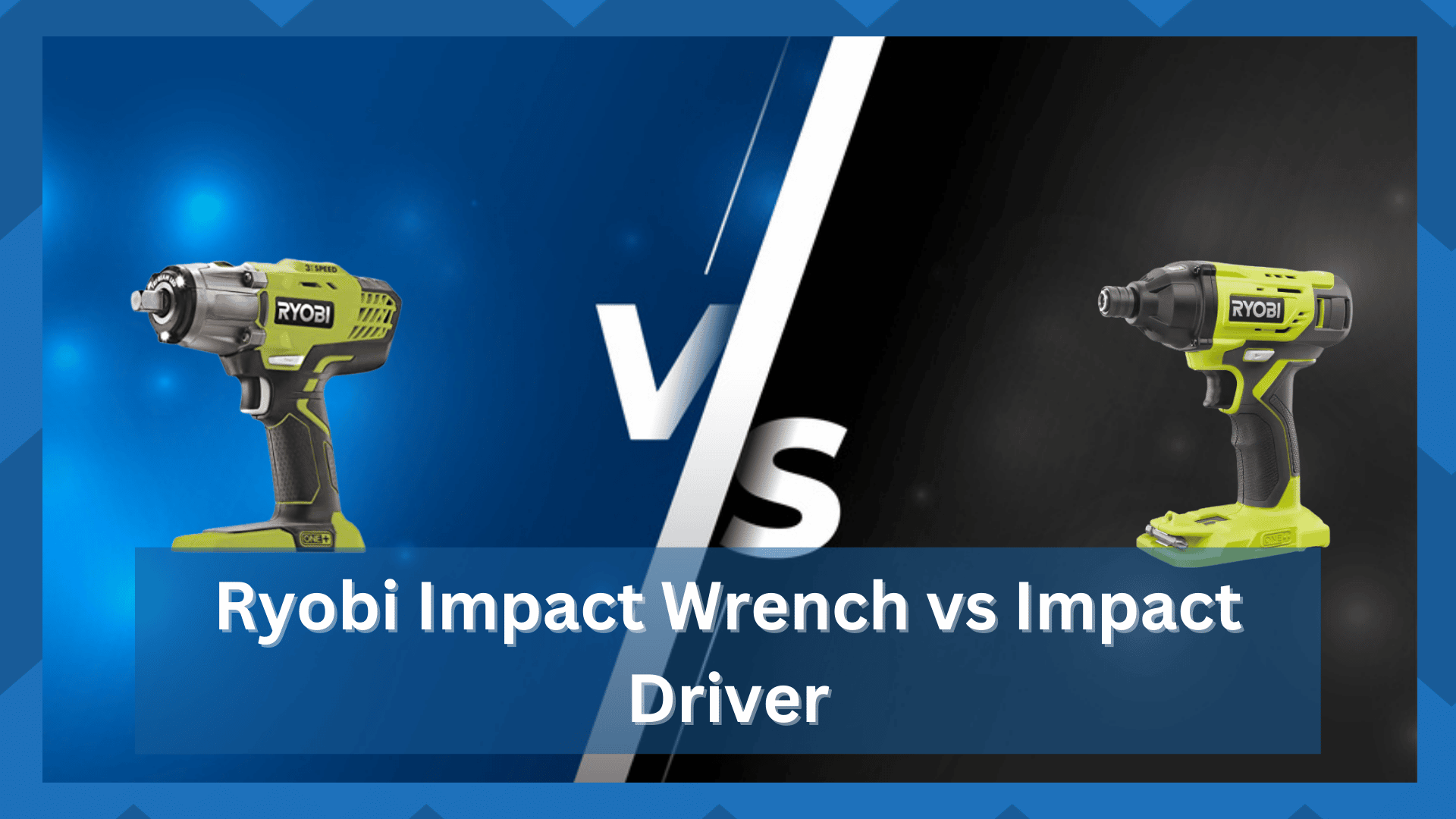 Ryobi knows no limits when it comes to the tools, and any tools that you can possibly think of, you can find in the Ryobi inventory.
That makes it a possibility or you to go through most of the jobs out there that you could possibly plan to handle and a lot more.
All these tools from Ryobi are exceptional in terms of build quality, durability, and efficiency. To top it all off, you can also source them easily and at affordable prices.
Among all these different tools that Ryobi is manufacturing, you can have access to Ryobi Impact Wrench and Impact drivers. They are both pretty great, as you can have more work done in lesser time.
They are both battery-powered tools, mostly, and you can use them for unscrewing/screwing those bolts and screws pretty easily with just a press of the trigger and holding the tool down right. 
For all such bolts that might be getting stuck or having some other problems with them, you definitely need to choose these impact wrenches and impact drivers.
There are a few differences between these two as well, and a few of the key differences that you will need to know about are:
Ryobi Impact Wrench VS Impact Driver
| | | |
| --- | --- | --- |
| Specifics | Ryobi Impact Wrench | Ryobi Impact Driver |
| Mechanism | Hammering | Hammering |
| Utility | Tightening Bolts | Driving Screws |
| Force | Higher Torque | Higher RPM |
| Weight | Robust | Light |
Depending upon the model of the impact wrench and the impact driver you wish to purchase, there can be a ton of differences between these options.
Moreover, the specifics can also vary by a good margin, and you will have to look at the manual for each model to find the exact difference in RPM & Torque.
With that said, the basic sentiment about the impact wench and the impact driver will still remain consistent, according to the table mentioned above.
So, be sure to keep that in mind and use the table above to figure out which unit will better fit your requirements.
While both of these units bring a hammering structure to the table, you will find that the majority of owners like to stick with the impact wrench when working with bolts.
Similarly, professionals like to stick with an impact driver when working with screws. 
Here, you don't have to look at the price point, and the only real thing is the project's requirements. You can't use one tool in place of the other and will have to rely on the relevant tools for different tasks.
Otherwise, you will just be holding yourself back before you can find the right fit.
Next, you need to keep track of the basic difference in the power, as the impact wrench is only viable when you need high torque and low rpm to loosen up the bolt or tighten it up.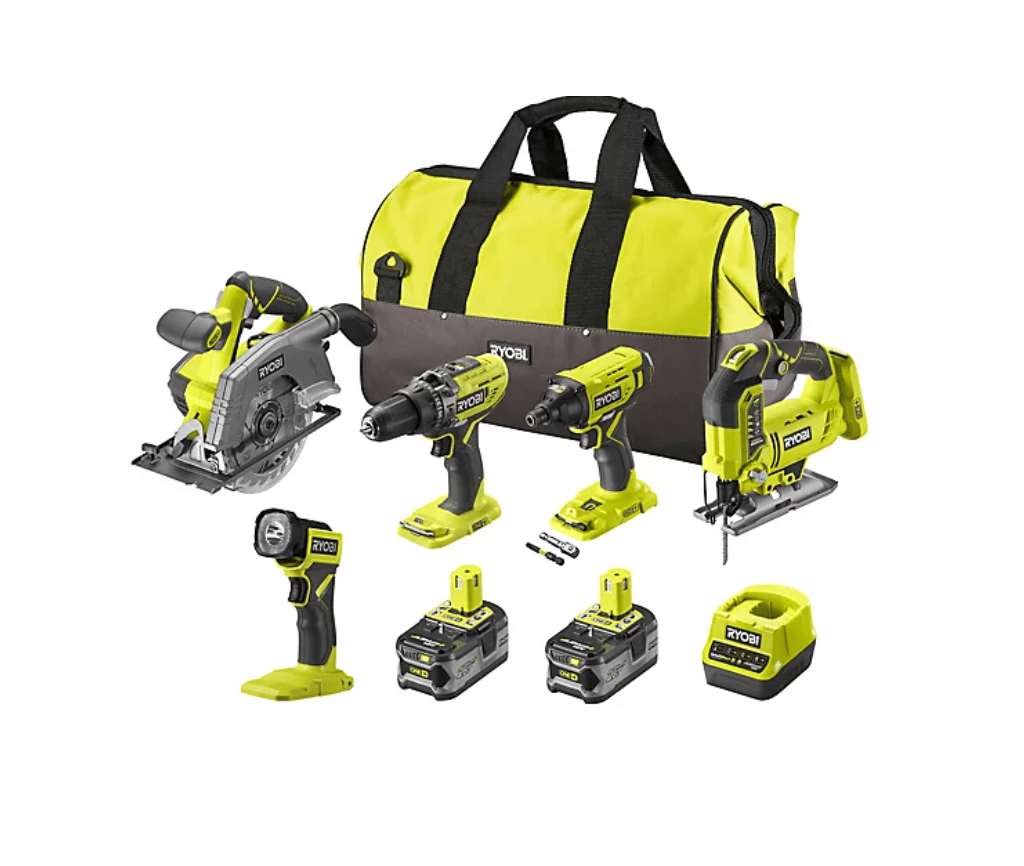 On the other hand, the impact driver will serve you well for driving screws because of the low torque and the high RPMs.
Lastly, when it comes to weight, you will find that both of these tools maintain a small structure.
However, the weight of the impact wrench is a fair bit more than the impact driver, and you will find that first-time users often struggle with this system. So, you might have to get used to the weight as well.
Here are some more details to help you get a better perspective. 
Ryobi Impact Wrench
Ryobi Impact Wrench is one of the best options that you can choose from if you are looking to enjoy the best edge of perfection in terms of handling, user experience, and more.
It features an ergonomic design with soft-to-touch materials that don't only make it easier for you to access the impact wrench.
Still, there is a lot more that you will be enjoying, such as the rigidity and ruggedness of the impact wrench, making it a perfect choice to be used for all the different applications and multiple job sites as well.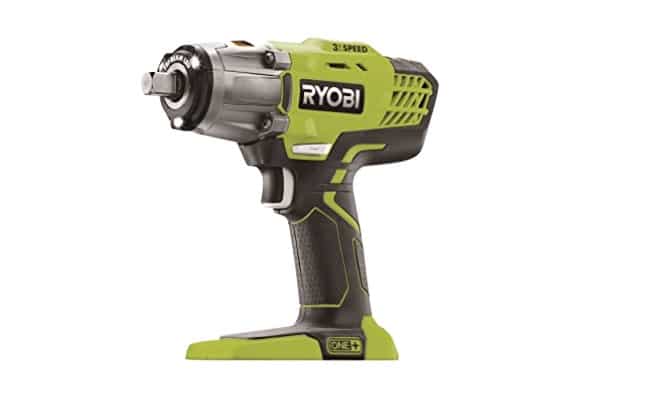 The impact wrench from Ryobi is particularly great when it comes to the features that you will be getting on it.
It is compatible with the ONE+ system that you get from Ryobi, and that will help you to make it work with a single type of battery for all the ONE+ compatible tools.
To top it all, you also get a 3-speed selector on the impact wrench that should be helping you out in order to make it work.
It offers a speed of up to 2900 RPM, and it can give out a torque of 300 lb-in. With all that power, you will definitely be able to use it for any needs you can possibly have.
The Ryobi impact wrench is also pretty great in terms of utility.
You get 3200 impacts per minute on it to make it work for all those fastening needs for any of the mechanical, automotive, construction, or some other applications you might want to use it for.
All in all, you can make sure to rely on this option when you're working with bolts and need more torque to tighten up their robust structure.
It will not be easy to use this system at first, but you will get used to it in no time.
Ryobi Impact Driver
Impact driver from Ryobi is another such tool that you can use for a number of applications, but it is designed to be rotating faster than providing a stronger impact.
That makes it fit for some of those extensive jobs where you don't need much power on the impact, but you are looking for more speed to turn more screws and bolts.
The Impact driver has almost the same design as the impact wrench with signature Ryobi colors on it, and the build materials are rugged in order to make it durable to be feasible in working environments.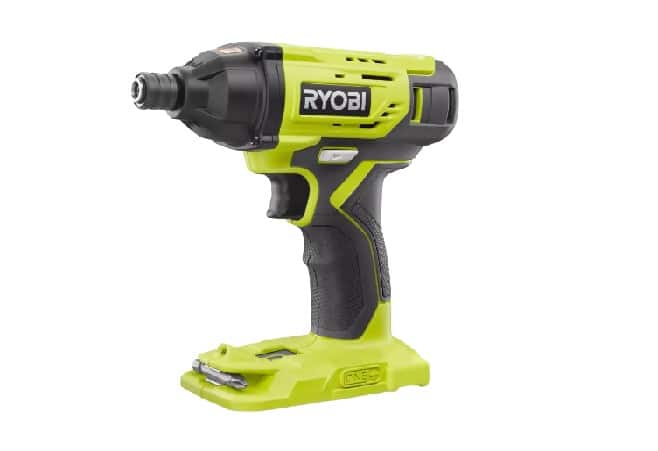 The impact driver delivers a torque of up to 1600 lbs. That makes it 33% faster and more powerful.
The speed settings are embedded in the trigger, and that way, you will enjoy the best utility on it by controlling the speed according to your application right on the trigger.
To top it all, it also supports those ONE+ batteries, so you will not have to be worried about carrying multiple batteries around the workplace for you.
These ONE+ batteries are not only great for compatibility, but they are also the perfect thing for better power delivery and efficiency on all these tools that you can get.
So, if you are looking for more speed and less torque, the impact driver would be the right choice for you. However, for a more powerful impact, Ryobi Impact Wrench makes the right sense.
You can also get pointers from an expert if you're not sure about the right fit for your project. There are many professionals that will be more than happy to guide you through the intricate denials of any project. 
Similarly, you can rely on online forums to ask other experts about their preferences.
That way, you will not have to worry about wasting money on a unit that doesn't match your requirements. So, be sure to keep that in mind as you struggle with the purchase decision on these two items. 
Wrapping Up
These details should help you figure out which unit will best match your daily projects.
While the size and the structure of these units are similar, the difference between their usage is like night and day. So, you will need to pick the right option that will complement your projects over the long run.
When your projects are more reliant on driving bolts, and you need to work with more torque, then going with the impact wrench is the better idea. You will get a ton of models from Ryobi here.
So, be sure to pick an option that matches your budget and power requirements. 
From there, you can also pick the impact driver if the projects are more reliant on driving screws. When working with screws, you don't need as much torque, and it all comes down to higher RPMs.
So, you will get just that with the impact driver and won't have to upgrade to a better unit.
Lastly, you should just call it a day and get some pointers from the dealer. He will not only help you figure out the right fit but will also list some more options that will complement your projects.
It never hurts to get pointers from an expert, and you shouldn't hesitate to reach out.